The Hill (newspaper)
Political newspaper and website based in Washington, D.C.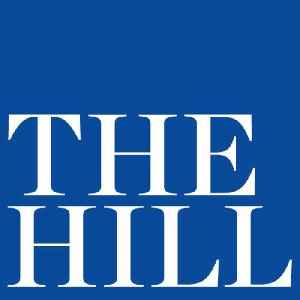 The Hill is an American political newspaper and website published in Washington, D.C. since 1994. It is published by Capitol Hill Publishing, which is owned by News Communications, Inc.


Trump urges aides to resist subpoenas from House Democrats
In his latest fight with congressional Democrats, President Trump is imploring his current and former staff to resist subpoenas requesting public testimony. CBS News White House correspondent Paula..
CBS News - Published
Growing rift between the White House and Congress
The White House is refusing to cooperate with a number of requests from Congress, ranging from documents to testimony from former officials. Niall Stanage, a White House columnist for "The Hill," joins..
CBS News - Published
FCC Chairman Will Oppose China Mobile Entering US Market
​The company applied for permission to offer telecom services in the U.S. nearly a decade ago.
Credit: Newsy Studio Duration: 00:46Published
GOP Calls for House Intel Chairman Adam Schiff to Resign
Republicans say​ Rep. Schiff should face consequences for pushing a false narrative that the Trump campaign conspired with Russia in 2016.
Credit: Newsy Studio Duration: 01:37Published
Alexandria Ocasio-Cortez's Hits Back At Fox News Host Who Slammed Her Over 'Living Wage' For Staffers
A Fox News host accused Rep. Alexandria Ocasio-Cortez on Sunday of imitating "communism and socialism" by redistributing her office budget in order to raise the salaries of her lowest-level staffers...
Credit: Wochit News Duration: 00:52Published
McConnell Vows To Be 'Grim Reaper' For Progressive Policies
Senate Majority Leader Mitch McConnell on Monday vowed to be the "Grim Reaper" for progressive policies if Republicans hold on to the Senate in 2020, The Hill reports. "If I'm still the majority leader..
WorldNews - Published
Buttigieg, Fox News in talks on town hall
Democratic presidential candidate Pete ButtigiegPeter (Pete) Paul ButtigiegMaddow and Buttigieg discuss their coming out stories Buttigieg says he hopes he and his husband have children Sanders on..
WorldNews - Published
Search this site and the web:
You Might Like