Microplastics
Very small pieces of plastic that pollute the environment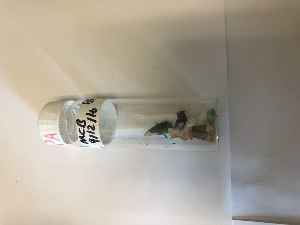 Microplastics are very small pieces of plastic that pollute the environment. Microplastics are not a specific kind of plastic, but rather any type of plastic fragment that is less than five millimeters in length according to the U.S. National Oceanic and Atmospheric Administration (NOAA). They enter natural ecosystems from a variety of sources, including, but not limited to, cosmetics, clothing, and industrial processes.


Microplastics found in 'pristine' Pyrenees mountains
Scientists from Scotland and France spent five months monitoring the secluded site in the Pyrenees.
BBC News - Published
Blown by the wind, 'microplastic' pollution discovered in pristine mountain peaks
We've polluted the deepest oceans with plastic garbage, so it's not surprising we're also ruining our most pristine mountain peaks too.
USATODAY.com - Published
Search this site and the web:
You Might Like