Victoria Beckham
English fashion designer and singer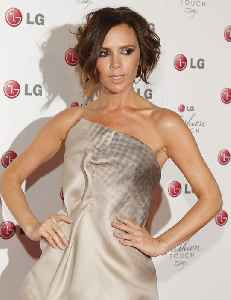 Victoria Caroline Beckham is an English singer, fashion designer and television personality. She rose to prominence in the 1990s as a member of the girl group the Spice Girls, in which she was nicknamed Posh Spice. With over 85 million records sold worldwide, the group became the best-selling female group of all time. After the Spice Girls split in 2001, Beckham was signed to Virgin Records, in which she released her self-titled debut solo album, which produced two UK Top 10 singles.


You Might Like
End of the runway? Fashion world mulls post-COVID future
LONDON (AP) — It's the September fashion week season, and in any other year London would be abuzz with fashionistas zipping across town in Mercedes Benzes, hobnobbing with celebrities at glittering..
WorldNews - Published
BTS, Justin Bieber, Michael B. Jordan, Victoria Beckham and more stars take up George Floyd's fight
Beyoncé, BTS, Justin Bieber, Michael B. Jordan, Victoria Beckham and more celebrities pledge support as protesters demand justice for George Floyd.
USATODAY.com - Published
Posh earns close to £1m from Spice Girls tour
Former Spice Girl Victoria Beckham is expected to receive close to a £1m payment out off the recent success of the Spice Girls tour Spice World despite not going on the tour. Emma...
WorldNews - Published
Stop buying things to prevent bunions, just take better care of your feet if you're predisposed
Do your feet look like this? It might be a bunion (Picture: Getty) Back when Victoria Beckham was more perma-tanned and Karen-bobbed than we know her now, the biggest news stories about her weren't..
WorldNews - Published
Former Spice Girl in trademarks battle with Australian skincare company
Fashion designer Victoria Beckham has taken a Sydney-based skincare company to court over two trademarks using the letters "VB".
The Age - Published
Happy 46th birthday, Victoria Beckham! See the perfect-pout princess through the years
Victoria Beckham is celebrating her 46th birthday! Here's her iconic style through the years, including at London Fashion Week and the United Nations.
USATODAY.com - Published
Coronavirus empties exhibition halls, but over time the show will go on
When Victoria Beckham sends her models down the London catwalk on Sunday, many of her most important clients will not be sitting in the front row but following from afar as the coronavirus outbreak..
Reuters - Published
Victoria Beckham reveals she was really Sporty Spice instead of Posh and our minds are blown
This is literally the only time you'll ever see Victoria Beckham in a tracksuit (Picture: Instagram/Getty) Victoria Beckham might be known to most as Posh Spice, but things could have been very..
WorldNews - Published
Victoria Beckham reveals a rule followed at her dinner table
Victoria Beckham revealed that she has a very strict rule in the house when it comes to family meals at the dinner table. She was quoted as revealing to the Harper's Bazaar UK saying, "I'm very lucky..
WorldNews - Published
On This Day: 4 July 1999
Soccer star David Beckham married Spice Girl Victoria Adams in Ireland. (July 4)
USATODAY.com - Published