Siberia
Geographical region in Russia
---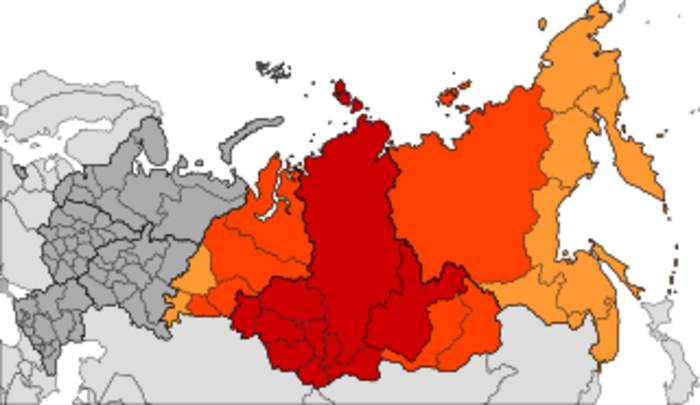 Siberia is an extensive geographical region in North Asia. It has been a colonial possession of Russia since the latter half of the 16th century, after the Russians conquered lands east of the Ural Mountains. Siberia is vast and sparse, covering an area of over 13.1 million square kilometres (5,100,000 sq mi), the majority of Russia's land area, but is home to merely 1/5th of the country's total population. Novosibirsk is the largest city in the region.
The unseasonal weather front came from Siberia.
A doctor who treated Kremlin critic Alexei Navalny after he collapsed on a flight in Russia last year has gone missing, according..