Siberia
Geographical region in Russia
---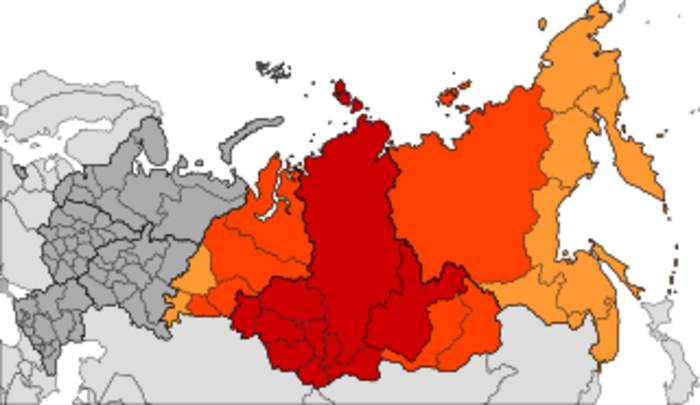 Siberia is an extensive geographical region in North Asia. It has been a part of Russia since the latter half of the 16th century, after the Russians conquered lands east of the Ural Mountains. Siberia is vast and sparse, and covers an area of over 13.1 million square kilometres (5,100,000 sq mi), but is home to merely one-fifth of Russia's entire population. Novosibirsk and Omsk are the largest cities in the region.
Thousands of firefighters battle the blazes as wildfires spread across Russia's Siberia.
In chilly Russian Siberia, soccer can only be played in the summer. In winter, the pitches are put to other uses.

#OIDW..