Prague
Capital of the Czech Republic
---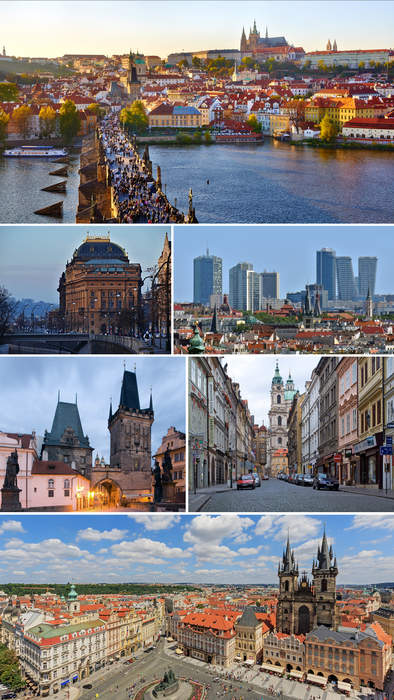 Prague is the capital and largest city in the Czech Republic, and the historical capital of Bohemia. On the Vltava river, Prague is home to about 1.3 million people. The city has a temperate oceanic climate, with relatively warm summers and chilly winters.
Len Wiseman is directing the action feature that is currently shooting in Prague.
Forty-four European leaders gathered in Prague at the first summit of a new international forum for discussing the challenges..