2020 Summer Olympics
Games of the XXXII Olympiad in Tokyo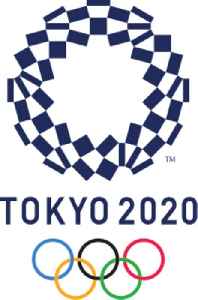 The
2020 Summer Olympics
, officially known as the
Games of the XXXII Olympiad
and commonly known as
Tokyo 2020
, is an upcoming international multi-sport event that is scheduled to take place from July 24 to August 9 2020 in Tokyo, Japan.
Mo Farah may come out of retirement for Tokyo 2020
Four-time Olympic champion Mo Farah hints that he may come out of retirement from track events and compete at the Tokyo 2020 Olympics.
BBC News - Published
Fans, athletes, volunteers will be up early at Tokyo Games
Next year's Tokyo Olympics could become known as the get-up-early games
USATODAY.com - Published
Who Will Be More Valuable to Team USA in 2020, Zion Williamson or LeBron James?
Even though LeBron James is taking a break from Team USA in 2019, he still might return for the 2020 Tokyo Olympics. SI Now's Robin Lundberg and Amy Campbell wonder if James or Zion Williamson would be..
Credit: Sports Illustrated Duration: 01:24Published
Japan's Takeda no longer IOC member
Japanese Olympic Committee (JOC) chief Tsunekazu Takeda, who is under investigation in France for suspected corruption and will step down from his role in June, is no longer an International Olympic..
Credit: Reuters - Sports Duration: 00:31Published
Biles looks ahead to Tokyo positively after Nassar scandal
Simone Biles is pleased with the improvements in Gymanstics USA since the Nassar scandal and is feeling positive of the Tokyo Olympics.
Credit: Reuters - Sports Duration: 01:02Published
Japan's Olympic Committee President Quits Amid Scandal
​French prosecutors placed Takeda under formal investigation for "active corruption" last December.
Credit: Newsy Studio Duration: 01:08Published
Japan's Olympics chief to step down amid corruption probe
Amid charges of corruption by French prosecutors, Japan's Olympic Committee president will step down at the end of his term in June. Justin Solomon reports.
Credit: Reuters Studio Duration: 00:57Published
Ten-year-old skater aiming to become Briain's youngest summer Olympian
Ten-year-old Sky Brown is determined to make her mark at next year's Tokyo Olympics - not in one sport, but two. On the day she was unveiled as one of a five-strong team of British skateboarders to..
Credit: PA - Press Association STUDIO Duration: 00:55Published
92-year-old Olympics superfan gears up for Tokyo 2020
500 days before the start of the Olympic Games in Japan, 92-year-old superfan Naotoshi Yamada looks to complete his Olympic circle in 2020. He first experienced the Summer Games when Tokyo last hosted..
Credit: Reuters Studio Duration: 01:41Published
Some Olympic Games Will Be Held In Fukushima, Japan
Japan is the next country to take on hosting duties for the Olympics. Deadspin reports the Tokyo 2020 organizing committee has nicknamed their Games the "Reconstruction Olympics." The..
Credit: Wochit News Duration: 00:45Published
Syrian refugee who almost drowned at sea eyes swimming shot at Olympics
SHOWS: LONDON, ENGLAND, UK (RECENT) (BBC - NO USE UK) 1. (SOUNDBITE) (English) SYRIAN REFUGEE SWIMMER EID ALJAZAIRLI, SAYING: (SOUNDBITE OVERLAID WITH VARIOUS OF ALJAZAIRLI AT OLYMPIC SWIMMING POOL) "
Credit: Reuters - Sports Duration: 01:50Published
Search this site and the web:
You Might Like