Target Corporation
Retail chain in the United States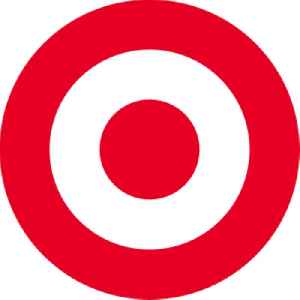 Target Corporation is the eighth-largest retailer in the United States, and is a component of the S&P 500 Index. Founded by George Dayton and headquartered in Minneapolis, the company was originally named Goodfellow Dry Goods in June 1902 before being renamed the Dayton's Dry Goods Company in 1903 and later the Dayton Company in 1910. The first Target store opened in Roseville, Minnesota in 1962 while the parent company was renamed the Dayton Corporation in 1967. It became the Dayton-Hudson Corporation after merging with the J.L. Hudson Company in 1969 and held ownership of several department store chains including Dayton's, Hudson's, Marshall Field's, and Mervyn's.


Target and superquiz, Monday, May 20
Trivia buffs: test your knowledge with today's interactive superquiz and target.
The Age - Published
Shoppers disappointed at how fast Target's Vineyard Vines collection selling out
Shoppers are taking to social media to express disappointment over the Vineyard Vines for Target sale. Many items sold out quickly and landed on eBay.
USATODAY.com - Published
Week ahead on Wall Street
Get set for retail-o-rama: Home improvement and department store chains report their latest results. Fred Katayama reports.
Credit: Reuters Studio Duration: 00:56Published
Police Issue Arrest Warrant For Rapper Offset
(CNN)Police in Georgia have issued an arrest warrant for Migos rapper Offset for an incident where he allegedly knocked a phone off someone's hand. The incident happened last week at a Target in Sandy..
Credit: Wochit News Duration: 00:31Published
Amazon aims for 1-day delivery for Prime members
Amazon is disrupting the retail world again as it ups the ante in delivery speed. Jane Lanhee Lee reports.
Credit: Reuters Studio Duration: 01:10Published
How Budget Wines From Costco, Trader Joe's And Target Stack Up
Business Insider asked wine expert, Sara Lehman, to test popular inexpensive wine brands from retailers like Costco, Target and Trader Joe's. The wines are all less than $10. She was mostly impressed...
Credit: Wochit News Duration: 00:53Published
Superquiz and Target, Sunday, May 19
Trivia and word buffs: test your knowledge with today's superquiz and Target.
The Age - Published
Vineyard Vines for Target: See the collection
Vineyard Vines for Target includes clothes, accessories, home goods and items for pets. The collection goes on sale May 18 and supplies are limited.
USATODAY.com - Published
Vineyard Vines arrives at Target on Saturday. How to shop the limited-edition collaboration
Set your alarm clock if you're interested in shopping Target's latest designer collaboration, Vineyard Vines.
USATODAY.com - Published
How to use Target Cartwheel to save money and time
Saving time and money doesn't have to make your head spin. We take you on the twists and turns of the Target app to help save you time and money.
USATODAY.com - Published
You Might Like