Target Corporation
Retail chain in the United States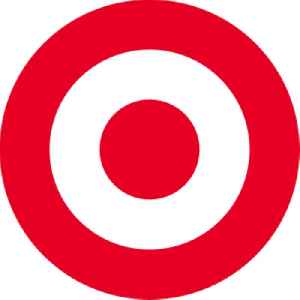 Target Corporation is an American retail corporation. It is the 8th-largest retailer in the United States, and is a component of the S&P 500 Index. It is unrelated to Target Australia.


Walmart starts temperature checks in safety ramp-up

Walmart said on Tuesday it would start taking the temperature of employees as it addresses growing safety concerns among retail workers laboring through the coronavirus outbreak. The move comes as..
Credit: Reuters Studio Duration: 01:34
Published
Target pulls outlook, curbs spending

Target Corp withdrew its financial outlook Wednesday and said it would scale back on planned investments to focus on meeting surging demand as Americans stock up on essentials and stay home to slow the..
Credit: Reuters Studio Duration: 01:04
Published
Target to Reserve Weekly Time Slot for 'Vulnerable' Shoppers

With the coronavirus pandemic causing people across the nation to stockpile goods, many stores have been experiencing unimaginable shortages.
Credit: Cover Video STUDIO Duration: 01:03
Published
Misleading recycling labels found on plastic products: Greenpeace

A new report by Greenpeace published on February 18 has found that several companies in the U.S. are misleading consumers by adding incorrect recycling labels onto their plastic products.
Credit: Reuters - 3D Animations (Next Me Duration: 01:44
Published
Week ahead: Walmart results, housing and coronavirus watch

Key events for Wall Street next week include quarterly results from retail giant Walmart, monthly home construction and resale data, as well as any updates on the coronavirus outbreak in China. Conway..
Credit: Reuters Studio Duration: 01:29
Published
Bed Bath shares sink on sales warning

Shares of Bed Bath & Beyond plummeted in early trading Wednesday after the home furnishings retailer warned of a steep drop in sales. Fred Katayama reports.
Credit: Reuters Studio Duration: 01:15
Published
You Might Like



Target and superquiz, Monday, April 6

Trivia buffs: test your knowledge with today's interactive superquiz and target.




The Age - Published




Superquiz and Target, Sunday, April 5

Trivia and word buffs: test your knowledge with today's superquiz and Target.




The Age - Published




Target to limit number of shoppers in stores, as a new safety measure

Target will start to monitor, meter and may limit the number of shoppers inside stores as part of its coronavirus response beginning April 4.




USATODAY.com - Published





Stores offer shopping time for vulnerable customers amid coronavirus: Target, Aldi, Walmart and more

Grocery stores are adding "senior-only shopping" and designating time for those most vulnerable to COVID-19, including Albertsons, Whole Foods Market.




USATODAY.com - Published





Trump's Virus Defense Is Often an Attack, and the Target Is Often a Woman

Now part of the long list of women the president has insulted: a governor, a reporter, the head of General Motors and, of course, the House speaker.




NYTimes.com - Published





Coronavirus is forcing retailers to suspend returns and change policies. Here's what you need to know

Target's return policy is changing because of the coronavirus. Others also are suspending returns or extending return periods because of COVID-19.




USATODAY.com - Published





Target Apologizes for Selling N95 Masks in Seattle

The company said the masks were offered for sale "in error" at some stores in Washington State, which has been a hot spot for the coronavirus pandemic.




NYTimes.com - Published





Rape trial: Target 1,000, only 366 fast-track courts set up




IndiaTimes - Published





San Francisco pot shops open, called 'essential'

A growing number of U.S. grocery stores are offering seniors-only shopping hours to reduce coronavirus exposure for elderly customers. Safeway, Whole Foods, Target and San Jose-based Zanotto's Family..




USATODAY.com - Published





Coronavirus store closures, changes: See which retailers are closed or changing hours

Retailers are cutting store hours or closing all stores in response to COVID-19, or coronavirus. Target, JCPenney and Kohl's join in reducing hours.




USATODAY.com - Published





Stores designate shopping time for seniors, vulnerable amid coronavirus: Safeway, Whole Foods, Target and more

Grocery stores are adding "senior-only shopping" and designating time for those most vulnerable to COVID-19, including Albertsons, Whole Foods Market.




USATODAY.com - Published





Target cutting store hours, dedicating weekly time for elderly and vulnerable shoppers

Target stores will close by 9 p.m. local time starting March 18, the retailer announced. Target will dedicate a shopping hour to vulnerable guests.




USATODAY.com - Published





No milk, no bleach: Americans awake to coronavirus panic buying

In Union, New Jersey, a Target opened at 8 a.m. and had sold out of its full stock of milk and bottled water five minutes later. In Austin, Texas, some gas station pumps ran dry. Not a bottle of bleach..




Reuters - Published




Coronavirus rationing: Target, Walmart limit purchases of hand sanitizer, disinfecting wipes, toilet paper

Target and Walmart are joining Costco, Kroger and Publix in limiting COVID-19 shoppers by rationing toilet paper, disinfectants, sanitizer and more.




USATODAY.com - Published





Good Weekend Superquiz and Target, Saturday, February 29

Trivia and word buffs: test your knowledge with today's superquiz and Target.




The Age - Published