Target Corporation
Retail chain in the United States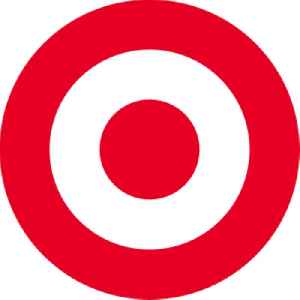 Target Corporation is the eighth-largest retailer in the United States, and is a component of the S&P 500 Index. Founded by George Dayton and headquartered in Minneapolis, the company was originally named Goodfellow Dry Goods in June 1902 before being renamed the Dayton's Dry Goods Company in 1903 and later the Dayton Company in 1910. The first Target store opened in Roseville, Minnesota in 1962 while the parent company was renamed the Dayton Corporation in 1967. It became the Dayton-Hudson Corporation after merging with the J.L. Hudson Company in 1969 and held ownership of several department store chains including Dayton's, Hudson's, Marshall Field's, and Mervyn's.


Kelly Clarkson told her kids that she made the Easter baskets, not a bunny
Singer Kelly Clarkson said she is very busy and she took the time to shop at Target and put the Easter baskets together.
USATODAY.com - Published
Target and superquiz, Wednesday, April 24
Trivia buffs: test your knowledge with today's interactive superquiz and target.
The Age - Published
How Budget Wines From Costco, Trader Joe's And Target Stack Up
Business Insider asked wine expert, Sara Lehman, to test popular inexpensive wine brands from retailers like Costco, Target and Trader Joe's. The wines are all less than $10. She was mostly impressed...
Credit: Wochit News Duration: 00:53Published
Ex Cop Used Police Database To Target At Least 150 Women 'To Try And Get Dates With These Women'
Former Bradenton police officer, Leonel Marines used the police database to target at least 150 women to try and get dates, reaching as far back as 2012.
Credit: Newsweek Duration: 01:55Published
S&P dips as investors eye key level
The S&P 500 dipped in a choppy session Tuesday. As Fred Katayama reports, investors digested posititive retailer earnings and economic data but eyed a key resistance level.
Credit: Reuters Studio Duration: 01:12Published
Target recalls almost half a million wooden toys for choking risk
The wooden toy vehicles have wheels that can become detached, posing a safety risk for children
CBS News - Published
Also reported by •USATODAY.com
Earth day and climate change, the Lyrid meteor shower: 5 things you need to know Monday
From Earth Day observances to a popular car seat trade-in at Target, here's what to know Monday.
USATODAY.com - Published
Target's car seat trade-in event returns April 22 with a discount for bringing in old seat
Target's popular car seat trade-in event returns April 22. For bringing in an old car seat, get a coupon for 20% off baby items.
USATODAY.com - Published
Superquiz and Target, Sunday, April 21
Trivia and word buffs: test your knowledge with today's superquiz and Target.
The Age - Published
Walmart, Whole Foods and Sears are open Easter Sunday. Find out where else you can shop.
If you forget a key ingredient for your Easter meal, you have some options. Walmart is open, but Target is closed.
USATODAY.com - Published
Feds send target letters to adult children in admissions scam
Target letters by prosecutors typically inform a person that they are part of an investigation but they don't necessarily mean the individual will be charged
CBS News - Published
You Might Like