Mexico City
Capital of Mexico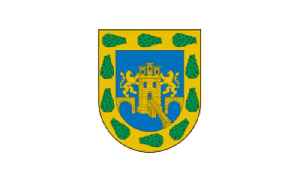 Mexico City is the capital and largest city of Mexico and the most-populous city in North America. Mexico City is one of the most important cultural and financial centres in the world. It is located in the Valley of Mexico, a large valley in the high plateaus in the center of Mexico, at an altitude of 2,240 meters (7,350 ft). The city has 16 subdivisions, formerly known as boroughs.


Mexico boosts fight against organised crime

Authorities have frozen more than 1,000 bank accounts allegedly linked to Mexico City's biggest drug cartels.
Credit: Al Jazeera STUDIO Duration: 02:57
Published
Skull sculptures laid in Mexico for Day of the Dead

Skull sculptures have graced the streets of Mexico City as part of Day of the Dead celebrations which are being held amid the coronavirus pandemicView on euronews
Credit: euronews (in English) Duration: 00:50
Published
Mexico schools: Shop provides internet access to students

A tortilla shop and a group of teachers in Mexico City are helping disadvantaged students learn remotely during the coronavirus pandemic.
Credit: Al Jazeera STUDIO Duration: 02:21
Published
A bike boom in Mexico City amid COVID-19

In sprawling Mexico City, authorities have long faced an uphill battle over how to get commuters onto bikes. Now, the coronavirus pandemic has made the task a little easier. This report produced by..
Credit: Reuters Studio Duration: 01:35
Published
You Might Like



Uber's Jump bikes get a second life in Mexico City

Uber wanted to get out of the bike business, so a Mexico City cyclist group took 1,600 bikes off the company's hands. It's a good thing they did — elsewhere in the world, Uber just sent them to..




The Verge - Published





Mexico experts find 2,000 ruin sites near Maya train route

MEXICO CITY (AP) — Experts in Mexico said Wednesday they have detected more than 2,000 pre-Hispanic ruins or clusters of artefacts along the proposed route of the president's controversial "Maya..




WorldNews - Published





Coronavirus Briefing: What Happened Today

A massive market in Mexico City is emblematic of the region's struggles.




NYTimes.com - Published





Mexico's seizures of fentanyl drug up 465%

MEXICO CITY -- Mexican authorities say seizures of the synthetic opioid fentanyl so far this year are 465% higher than in 2019, rising to almost 2,300 pounds from around 405 pounds last year, but..




WorldNews - Published





Mexico honors a defiant woman on independence anniversary

MEXICO CITY (AP) — Leona Vicario defied convention. A financier and intelligence gatherer for Mexico's independence struggle two centuries ago, she broke gender barriers and publicly refuted an..




WorldNews - Published





Mexico's president nods to environment but favors state energy firms

MEXICO CITY — On the campaign trail two years ago, Andres Manuel Lopez Obrador pledged to meet Mexico's commitments on combating global warming and discussed moving the oil-producing nation away..




WorldNews - Published





WorldView: U.S. military role in Africa, Mexico prison escape, Prince Harry and the tabloids

A U.S. general called for continued partnership with African countries in the fight against extremism. Ten prison guards in Mexico City are being questioned after several high-profile inmates escaped...




CBS News - Published





Coronavirus live updates: Hawaii may delay tourists' return; California orders closure of defiant private school; US deaths near 170K

California approaches 600,000 confirmed cases. Hawaii considers another stay-at-home order. Movie theaters reopen in Mexico City. Latest COVID news.




USATODAY.com - Published




Today in History for August 13th

Highlights of this day in history: First steps toward building the Berlin Wall during the Cold War; Cuba's Fidel Castro born; Spain's Cortez captures what's now Mexico City; Director Alfred Hitchcock..




USATODAY.com - Published





COVID-19 death toll in Mexico nears 50,000

MEXICO CITY, Aug. 6 (Xinhua) -- Mexico's health ministry reported on Wednesday 829 new COVID-19 deaths, taking its national toll...




WorldNews - Published





China offers $1 billion loan to Latin America and the Caribbean for access to its Covid-19 vaccine

Mexico City (CNN)Chinese Foreign Minister Wang Yi announced a $1 billion loan to Latin America and the Caribbean for Covid-19 vaccine access during a virtual gathering with his Latin American..




WorldNews - Published





Coca-Cola FEMSA: 2Q Earnings Snapshot

MEXICO CITY (AP) _ Coca-Cola FEMSA SAB (KOF) on Wednesday reported second-quarter earnings of $90.7 million. The Mexico City-based...




WorldNews - Published





Mexican president pledges better health care after pandemic

MEXICO CITY (AP) — Mexico's president promised Sunday to combat chronic health problems and improve health care, as the country's cases of COVID-19 continued to mount. The Health Department...




WorldNews - Published





Remains of Aztec palace, house built by Hernán Cortés found near Mexico City plaza

Mexican officials said the remains of the Aztec palace and house built by Hernán Cortés were found near the Plaza del Zócalo.




USATODAY.com - Published





Aztec palace's remains uncovered off Mexico City's main Zócalo plaza

The location of ruler Axayácatl's palace was later used by Spanish conquistador Hernán Cortés.




BBC News - Published





Mexican president thanks Trump for not mentioning border wall at summit

MEXICO CITY — Mexican President Andres Manuel Lopez Obrador on Friday expressed gratitude to Donald Trump for avoiding in public the thorny subject of the U.S. president's promised border wall..




WorldNews - Published





Most Mexicans say country should be closer to U.S., poll shows

MEXICO CITY (Reuters) - More Mexicans have warmed to the idea of closer ties with the United States just as President Andres Manuel Lopez Obrador lines up his first meeting with U.S. counterpart Donald..




WorldNews - Published





Experts find early ocher mine in Mexican underwater caves

MEXICO CITY (AP) — Experts and cave divers in Mexico's Yucatan peninsula have found ocher mines that are some of the oldest on the continent, which could explain why ancient skeletons were found in..




WorldNews - Published





Mexico's president to visit Trump in Washington next week

MEXICO CITY — Mexican President Andrés Manuel López Obrador will visit President Donald Trump on July 8 and 9 in his first trip abroad as the country's leader, the foreign relations secretary..




WorldNews - Published





Brazen ambush of Mexico City chief blamed on Jalisco cartel

Dozens of gunmen believed tied to the hyper-violent Jalisco New Generation Cartel deployed for a complex, multi-point dawn ambush meant to kill Mexico City's police chief ......




WorldNews - Published





30 bodies found dumped in 2 northern Mexico states

Mexico's organised crime violence burst into full view, as police in the north-central state of Zacatecas reported finding 14 bodies dumped on a roadside near the city of Fresnillo while gunmen shot..




WorldNews - Published





Mexican president says Trump meeting likely in July, urges Canada to join

MEXICO CITY (Reuters) – Mexico's president said on Wednesday it is "very probable" he will meet with his U.S. counterpart Donald Trump in Washington in early July to mark the start of a new..




WorldNews - Published





AP Top Stories

Here's the latest for Tuesday June 23rd: Rayshard Brooks laid to rest in Atlanta; Quake strikes Mexico City; Andrew Jackson statue under siege; Cheddar hits century high in Wisconsin. (June 23)  




USATODAY.com - Published





7.4 earthquake shakes southern, central Mexico

A powerful earthquake centered in southern Mexico swayed buildings in Mexico City and sent thousands into the streets. (June 23)  




USATODAY.com - Published





Powerful earthquake hits Mexico

According to the National Seismological Service a 7.5 magnitude earthquake was registered on Tuesday in Mexico City and in various areas of the country.




USATODAY.com - Published





Mexican president's airport project pushes full steam ahead despite coronavirus

Mexico's economy has virtually ground to a halt and is bleeding jobs in the pandemic lockdown, but tens of thousands of workers at a flagship government airport have not skipped a beat, toiling around..




Reuters - Published





Cuban doctors may stay longer in Mexico if coronavirus cases keep rising

Hundreds of Cuban doctors and nurses who were sent to Mexico City to help respond to the coronavirus pandemic could stay longer if cases keep rising, a senior government official said.




Reuters - Published





Mexico City to begin gradual exit from lockdown on Monday

The mayor of Mexico City said on Friday the Mexican capital will next week lift restrictions on car traffic and public transport, and allow 340,000 factory works to get back to work, even though new..




Reuters - Published





Suspect On Most Wanted List Arrives In LA Following Arrest In Mexico

An alleged gang member on the "Ten Most Wanted Fugitives" list suspected of killing two people was arrested in Mexico and brought to Los Angeles Friday evening to await trial. Santiago "Pucho" Villalba..




WorldNews - Published





Protests over police abuses flare again in Mexico's two largest cities

Masked men and women protesting police abuses vandalized buildings and threw stones at the U.S. Embassy in Mexico City on Friday as Mexican state authorities arrested three officers in a bid to quell..




Reuters - Published





Protests over police abuses spread to Mexico City, stones thrown at U.S. embassy

Masked men and women protesting police abuses vandalized buildings and threw stones at the U.S. embassy in Mexico City on Friday as Mexican state authorities arrested three officers in a bid to quell..




Reuters - Published





Mexico overtakes US coronavirus daily deaths

Mexico City: Mexico overtook the United States in daily reported deaths from the novel coronavirus for the first time on Wednesday, with the health ministry registering a record 1,092 fatalities it..




WorldNews - Published





Mammoth skeletons dug up at Mexico City airport construction site

Alongside construction crews racing to build the Mexican capital's new airport, skulls and curving tusks of massive mammoths peek through the dirt as archaeologists dig up more and more bones belonging..




Reuters - Published





Mexico receives two flights of Mexican nationals returned from U.S.

Two flights of Mexican nationals who were returned from the United States arrived in Mexico City on Friday, and the 189 passengers will be sent to their states of origin, the Mexican government said.




Reuters - Published





Large contingent of Cuban doctors help Mexico with coronavirus: sources

At least 500 Cuban health workers are helping tackle the new coronavirus in Mexico City, Mexican officials say, making it likely the largest contingent the communist-led island has deployed globally as..




Reuters - Published




Mexico fears pandemic pushing millions into poverty

MEXICO CITY (Thomson Reuters Foundation) - The economic fallout from coronavirus could add nine million people to Mexico's poor, according to a government study released on Monday calling for aid like..




Reuters - Published





Water shortage leaves poorer Mexicans high and dry in coronavirus fight

In the shade of a rust-colored hill, a dozen women gathered on a dusty road to fill buckets from a water tanker truck that pulled up to service their modest community built on a former Mexico City..




Reuters - Published





Fitch cuts Mexico rating to one notch above 'junk'

MEXICO CITY — Fitch Ratings on Wednesday downgraded Mexico's sovereign rating to one notch above speculative grade on fears that the economic shock caused by the novel coronavirus will cause a..




WorldNews - Published





Mexico's prostitutes end up homeless as coronavirus keeps clients at home, shuts hotels

Hungry, scared and tired, scores of sex workers in Mexico City have been forced to live on the streets as fear of contracting the coronavirus keeps clients away and the government shuttered the hotels..




Reuters - Published





20 doctors at Mexican public hospital test positive for coronavirus

At least 20 doctors at a public hospital outside Mexico City have tested positive for the coronavirus, the head of Mexico's social security institute (IMSS) said on Wednesday, in the second major..




Reuters - Published





Mexican president toughens stance, urges people to stay home to contain pandemic

MEXICO CITY — Mexico's president on Friday urged people to stay indoors to prevent an "overwhelming" spread of coronavirus, taking his strongest stance yet against the pandemic that has killed..




WorldNews - Published





Mexico City coronavirus test lab draws lines of people

Dozens of people waited in their cars and on the sidewalk at a laboratory in an upscale Mexico City neighborhood on Wednesday to be tested for coronavirus, eager for diagnoses despite the government's..




Reuters - Published





Mexico City grows quieter as mayor moves to stem coronavirus spread

The streets in the heart of Mexico City usually clogged with bikers most Sundays grew noticeably quiet after the mayor ordered a popular outdoors event suspended along with other measures, even as the..




Reuters - Published





El Salvador accuses Mexico of sending it 12 coronavirus patients

El Salvador's President Nayib Bukele on Monday accused Mexico of allowing a dozen confirmed coronavirus cases to board a flight due to leave Mexico City for San Salvador, and said he had suspended all..




Reuters - Published





Mexico City underground trains collide killing one

Two trains crash into each other at Tacubaya metro station in Mexico City injuring dozens.




BBC News - Published





At least one dead, dozens injured in Mexico City metro crash

At least one person was killed and 41 injured when two trains collided on Mexico City's underground metro network late on Tuesday, local authorities said.




Reuters - Published





Nazi salutes, Molotov cocktails rock massive Mexico women's march

A group of women outside Mexico City's main cathedral clashed on Sunday with men protesting abortion who made Nazi salutes, among scuffles that left dozens injured during a protest of tens of thousands..




Reuters - Published





International Women's Day: Clashes mar Mexico City march

Dozens are injured as activists throw petrol bombs and police use tear gas during a women's protest.




BBC News - Published





Latin American cities hold massive Women's Day marches

From Buenos Aires to Mexico City, women across Latin America's biggest cities took to the streets for International Women's Day on Sunday, spurred by a growing outcry over inequality, femicide and..




Reuters - Published




Mexican prosecutors to issue arrest warrants in probe for young girl's murder

Mexican authorities said on Wednesday they would soon issue arrest warrants for two people wanted for the murder of a 7-year-old girl in Mexico City, the latest in a series of killings that have..




Reuters - Published