Mexico City
Capital in Mexico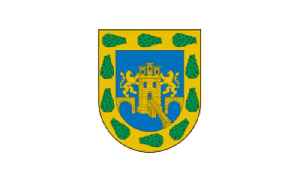 Mexico City, or the City of Mexico, is the capital of Mexico and the most populous city in North America. Mexico City is one of the most important cultural and financial centres in the Americas. It is located in the Valley of Mexico, a large valley in the high plateaus in the center of Mexico, at an altitude of 2,240 meters (7,350 ft). The city has 16 boroughs.


On This Day: 19 March 2016
"Batman v Superman: Dawn of Justice" premieres in Mexico City. (March 19)
USATODAY.com - Published
Cuban migrants kidnapped at Mexican border released: newspaper
MEXICO CITY (Reuters) - A group of Cuban migrants reported as kidnapped at Mexico's northern border has been released, a newspaper reported on Monday, as officials continued probing the disappearances..
Firstpost - Published
Street party in Mexico City's Roma district for Cuaron's Oscars
Celebrations in the streets of Mexico City's Roma distric when the eponymous film by Alfonso Cuaron picked up two early Oscars
Credit: Reuters Studio Duration: 00:47Published
Everything You Need to Know About Alfonso Cuarón's 'Roma'
"Roma" is said to be the most personal film from critically-acclaimed director Alfonso Cuarón.
Credit: Newsy Studio Duration: 02:53Published
Giant condom encourages safe sex in Mexico City
Volunteers and a giant rubber distributed a record figure of 100,000 free condoms ahead of Valentine's Day to raise awareness on safe sex and sexually transmitted infections.
Credit: Reuters Studio Duration: 00:55Published
Nineteen bags containing human remains found in Mexico
MEXICO CITY (Reuters) - Mexican prosecutors said on Friday they were investigating the discovery of 19 plastic bags containing human remains in Jalisco, a western state that has been battered by..
Firstpost - Published
Mexico's Congress OKs new national guard championed by Lopez Obrador
MEXICO CITY (Reuters) - Mexico's Congress on Thursday approved President Andres Manuel Lopez Obrador's plan to create a national guard, a key piece of the government's strategy to rein in gang violence..
Firstpost - Published
Mexico to review report of kidnapped Cubans at northern border
MEXICO CITY (Reuters) - Mexico's government said on Thursday that it would look into a report that Cuban migrants had been kidnapped by an organised crime group just south of the U.S. border, adding to..
Firstpost - Published
Thousands evacuated from BBVA's Mexico City offices after threats
By Dave Graham MEXICO CITY (Reuters) - Nearly 11,000 people were evacuated on Wednesday from the Mexico City offices of Spanish bank BBVA, including one of the capital's tallest skyscrapers, where..
Firstpost - Published
Also reported by •Reuters
BBVA offices in Mexico City skyscraper evacuated due to threats
The Mexican headquarters of Spain's BBVA, located in one of the capital's tallest skyscrapers, were evacuated on Wednesday around midday due to what the bank said were two anonymous emails threatening..
Reuters - Published
US angers Mexico by sending back more migrants
Mexico says the United States has started returning more Central American migrants to Mexico in a unilateral move not coordinated with the government in Mexico City. Under a plan that was implemented..
WorldNews - Published
Bus passengers kidnapped in Mexico may be migrants - official
MEXICO CITY (Reuters) - A group of 19 passengers kidnapped from a bus in northern Mexico last week may be migrants, a state government official said on Monday. Last Thursday, a bus was travelling in..
Firstpost - Published
Gang takes 19 people from bus in northern Mexico
MEXICO CITY (AP) — Security officials in the northern Mexican state of Tamaulipas say an armed gang has hauled 19 people off a passenger bus. The gang allowed 22 other passengers to continue on to..
WorldNews - Published
You Might Like