Yongbyon Nuclear Scientific Research Center
North Korean nuclear site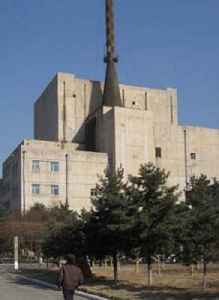 The Yongbyon Nuclear Scientific Research Center is North Korea's major nuclear facility, operating its first nuclear reactors. It is located in Nyongbyon County in North Pyongan Province, about 100 km north of Pyongyang. The center produced the fissile material for North Korea's six nuclear weapon tests from 2006 to 2017, and since 2009 is developing indigenous light water reactor nuclear power station technology.


Satellite Images May Show Reprocessing Activity At North Korean Nuclear Site
Satellite images from last week show movement at North Korea's main nuclear site that could be associated with the reprocessing of radioactive material into bomb fuel, a U.S. think tank said on..
WorldNews - Published
Search this site and the web:
You Might Like