London
Capital city of England and the United Kingdom
---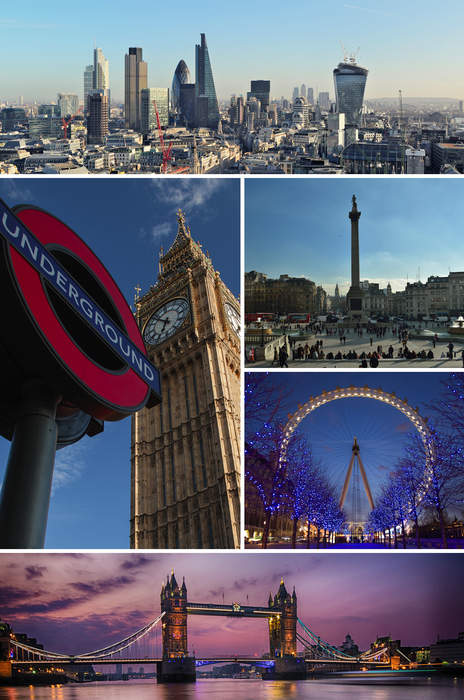 London ) is the capital and largest city of England and the United Kingdom, with a population of just under 9 million. It stands on the River Thames in south-east England at the head of a 50-mile (80 km) estuary down to the North Sea and has been a major settlement for two millennia. The City of London, its ancient core and financial centre, was founded by the Romans as Londinium and retains its medieval boundaries. The City of Westminster, to the west of the City of London, has for centuries hosted the national government and parliament. Since the 19th century, the name "London" also refers to the metropolis around this core, historically split among the counties of Middlesex, Essex, Surrey, Kent, and Hertfordshire, which since 1965 has largely comprised Greater London, which is governed by 33 local authorities and the Greater London Authority.
A 16-year-old boy was fatally stabbed just before 11.30pm on Sunday in Kendal Gardens, Edmonton.
Detective Chief..
Susan Hall promises to be the first "female Labour mayor" of London in a slip of the tongue at the Conservative Party Conference..
Michael Gambon, , Who Played Dumbledore
in 'Harry Potter,' , Dead at 82.
Gambon "died peacefully in hospital" after..