Paul Allen
American inventor, investor and philanthropist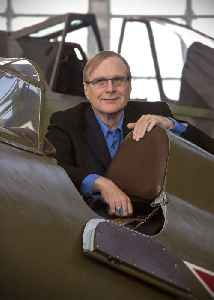 Paul Gardner Allen was an American business magnate, investor, researcher, humanitarian, and philanthropist. He co-founded Microsoft alongside Bill Gates in 1975, which helped spark the microcomputer revolution and later became the world's largest PC software company. In March 2018, Allen was estimated to be the 44th-wealthiest person in the world according to the Forbes annual list of the world's billionaires, with an estimated net worth of $21.7 billion, revised at the time of his death to $20.3 billion.


The 'World's Biggest Plane' Takes Its Maiden Flight
by Alice Monroe - There are plenty of big aircraft up in the sky above us – but none, it seems, quite as imposing as Stratolaunch's latest creation. The company behind what is believed to..
One News Page Staff - Published
World's largest plane makes first flight over California
The world's largest aircraft took off over the Mojave Desert in California on Saturday, the first flight for the carbon-composite plane built by Stratolaunch Systems Corp, started by late Microsoft..
Reuters - Published
The World's Largest Plane Takes Off for the First Time
Late Microsoft co-founder Paul Allen founded the company behind the world's largest plane in 2011.
Credit: Newsy Studio Duration: 01:08Published
New app aims to prevent opioid deaths
Researchers at the University of Washington are tackling the U.S. opioid crisis with an app which uses sonar technology to monitor drug-users' breathing. Lisa Bernhard reports.
Credit: Reuters Studio Duration: 01:39Published
Search this site and the web:
You Might Like