Wolverhampton Wanderers F.C.
Association football club in England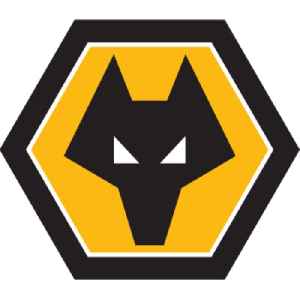 Wolverhampton Wanderers Football Club, commonly known as Wolves, is a professional association football club based in the city of Wolverhampton in the West Midlands, England. Formed as St. Luke's F.C. in 1877, the club has played at Molineux Stadium since 1889 and has been competing in the Premier League, the top division of English football, since winning promotion in 2018. The 2020–21 season is the club's 66th season in total at the highest level.


You Might Like



Jimenez strike earns Wolves win at Leeds

Striker Raul Jimenez scores with a deflected shot as Wolves hit Leeds with a sucker-punch to earn victory at Elland Road.




BBC News - Published




Adama Traore: Wolves winger close to agreeing new deal

Wolves winger Adama Traore is close to agreeing a new long-term contract with the Premier League club.




BBC News - Published





Wolves 1-3 Manchester City: Pep Guardiola's side start with away win

Manchester City hold off a second-half Wolves comeback to begin their quest to regain the Premier League title with a win at Molineux.




BBC News - Published





Man City hold off Wolves fightback to make winning start

Manchester City hold off a second-half Wolves comeback to begin their quest to regain the Premier League title with a win at Molineux.




BBC News - Published





Diogo Jota: Liverpool agree £45m deal with Wolves for forward

Liverpool agree a deal to sign Wolverhampton Wanderers forward Diogo Jota - with young Reds defender Ki-Jana Hoever moving to Molineux for up to £13.5m.




BBC News - Published




Wolverhampton Wanderers 0-1 Stoke City: Jacob Brown scores late winner

Jacob Brown scores a late winner as Stoke City beat Wolves in the Carabao Cup to set up a third-round tie with Gillingham.




BBC News - Published





Sheffield United 0-2 Wolverhampton Wanderers: Early goals seal win for visitors

Wolverhampton Wanderers score twice in the first six minutes as they make a winning start to the new Premier League season with victory at Sheffield United.




BBC News - Published





Impressive Wolves make winning start at Sheff Utd

Wolverhampton Wanderers score twice in the first six minutes as they make a winning start to the new Premier League season with victory at Sheffield United.




BBC News - Published





England: Conor Coady says family thought call-up news was pregnancy at first

Wolves captain Conor Coady says his England call-up news confused his family - because they thought his wife was pregnant.




BBC News - Published





'I was shaking' - Wolves captain Coady on 'amazing journey' to first England call-up at 27

Wolves captain Conor Coady says his first senior England call-up is the latest step in an "amazing journey".




BBC News - Published





Matt Doherty: Tottenham sign defender from Wolves

Tottenham Hotspur sign right-back Matt Doherty from Premier League rivals Wolverhampton Wanderers on a four-year deal.




BBC News - Published




England: Conor Coady & Ainsley Maitland-Niles called up by Gareth Southgate

Wolves centre-back Conor Coady and Arsenal full-back Ainsley Maitland-Niles have been added to Gareth Southgate's England squad for the Nations League games against Iceland and Denmark.




BBC News - Published




Leicester identify Chilwell replacement - Sunday's football gossip

Leicester identify Ben Chilwell's replacement, Wolves prepare to cash in on Adama Traore, Man Utd could give up on Jadon Sancho plus more.




BBC News - Published





Adama Traore: Wolves winger called up by Spain

Wolves winger Adama Traore is called up to the Spain squad for September's Nations League fixtures against Germany and Ukraine




BBC News - Published





Europa League: Wolves boss Nuno Espirito Santo says his team 'need more players'

Wolves need to sign more players to make their squad stronger, says boss Nuno Espirito Santo after their Europa League exit.




BBC News - Published





'We need more players to help our small squad' - Wolves boss Nuno after Europa League exit

Wolves need to sign more players to make their squad stronger, says boss Nuno Espirito Santo after their Europa League exit.




BBC News - Published





Wolves knocked out of Europe by late Sevilla goal

Wolves' Europa League dream comes to a heartbreaking end as Sevilla book a semi-final against Manchester United.




BBC News - Published




Jimenez sends Wolves into first European quarter-final in 48 years

Wolverhampton Wanders beat Olympiakos 1-0 to secure a 2-1 aggregate win and reach the Europa League quarter-finals.




BBC News - Published





Jimenez fires Wolves into Europa League last eight

Wolverhampton Wanders beat Olympiakos 1-0 to secure a 2-1 aggregate win and reach the Europa League quarter-finals.




BBC News - Published





Wolves beat Palace to maintain Europa League hopes

Wolves ease past a hapless Crystal Palace side in the Premier League to maintain hopes of playing Europa League football next season.




BBC News - Published





Wolves go fifth in Premier League with win over Villa

Wolves continue their charge for a Premier League top-four finish as Leander Dendoncker's second-half strike earns them victory at Aston Villa.




BBC News - Published





Wolves boost top-four charge with win at struggling Villa

Wolves continue their charge for a Premier League top-four finish as Leander Dendoncker's second-half strike earns them victory at Aston Villa.




BBC News - Published





Wolves 1-0 Bournemouth: Jimenez boosts Wolves' European hopes

Raul Jimenez scores his 15th Premier League goal of the season to bolster Wolves' bid for Champions League qualification.




BBC News - Published




Nuno Espirito Santo: Wolves manager says Black Lives Matter movement is 'beginning of something'

Wolves manager Nuno Espirito Santo says 'this is not a moment to stop' fighting for equal rights for all races.




BBC News - Published





Sunday's gossip - Juventus, Real Madrid and Man Utd want Wolves' Jimenez

Edinson Cavani and Thomas Meunier turn down PSG extension deals, Chelsea, Man City and Man Utd interested in Leon Bailey, Juventus keen on Wolves striker Raul Jimenez, plus more.




BBC News - Published





Club record for Jimenez as Wolves win at West Ham

Raul Jimenez becomes Wolves' record Premier League scorer in a single season after netting against West Ham to help strengthen his side's hopes of qualifying for the Champions League.




BBC News - Published





West Ham United 0-2 Wolverhampton Wanderers: Raul Jimenez and Pedro Neto score

Raul Jimenez becomes Wolves' record Premier League scorer in a single season after netting against West Ham to help strengthen his side's hopes of qualifying for the Champions League.




BBC News - Published





Thursday's gossip column: Liverpool want Wolves winger Traore

Liverpool want Wolves winger, David Luiz may leave Arsenal soon, Chelsea interested in Argentina full-back, plus more.




BBC News - Published





Wolves' Gibbs-White facing disciplinary action for alleged lockdown breach

Wolves midfielder Morgan Gibbs-White is facing disciplinary action after pictures emerged of him apparently breaking coronavirus lockdown rules.




BBC News - Published





Diogo Jota: Wolves forward believes Premier League will be completed

Wolves and Portugal forward Diogo Jota believes the Premier League will be completed despite the cancellation of some other European leagues because of coronavirus.




BBC News - Published





Neymar would have to take pay cut for Barca return - gossip

Neymar to take pay cut to force Barcelona move, Beckham wants James, Newcastle eye Cavani, Karius to join Wolves, plus more.




BBC News - Published





#GoalsAtHome: Can you recreate Gerard Deulofeu's amazing curler?

For this week's #GoalsAtHome challenge, we want you to recreate an amazing goal from Watford's Gerard Deulofeu in their FA Cup semi-final win over Wolves.




BBC News - Published





Nuno Espirito Santo: What makes Wolves boss one of Europe's leading managers?

Nuno Espirito Santo has made Wolves a European force, but what is he like and what does he expect from his players?




BBC News - Published





Coronavirus: Wolves chairman Jeff Shi warns fans not to 'underestimate' virus

Wolves chairman Jeff Shi tells football fans not to "underestimate" coronavirus.




BBC News - Published





'Don't underestimate virus', says Wolves chairman Shi

Wolves chairman Jeff Shi tells football fans not to "underestimate" coronavirus.




BBC News - Published





Man Utd, Wolves and Rangers discover last-16 opponents

Manchester United are drawn against Austrian side LASK, Wolves will face Olympiakos and Rangers will play Bayer Leverkusen in the Europa League last 16.




BBC News - Published





Espanyol 3-2 Wolves (agg 3-6): Visitors through despite Jonathan Calleri hat-trick

Wolves manager Nuno Espirito Santo says his side's qualification for the Europa League last 16 is a "massive achievement" despite Jonathan Calleri's hat-trick condemning them to a narrow defeat at..




BBC News - Published





Wolverhampton Wanderers 4-0 Espanyol: Nuno staying focused as fans dream of glory

Wolves boss Nuno Espirito Santo won't get carried away despite his side taking a huge step towards reaching the last 16 of the Europa League by beating Espanyol 4-0 on Tuesday.




BBC News - Published





Jota hat-trick helps Wolves thrash Espanyol

Diogo Jota scores a hat-trick as Wolves take a huge step towards reaching the last 16 of the Europa League with a 4-0 first-leg win against Espanyol.




BBC News - Published





VAR in danger of turning players into robots - Nuno

Wolves boss Nuno Espirito Santo says players and supporters are in "danger of becoming robots" after Willy Boly's first-half goal was disallowed by VAR.




BBC News - Published




Wolverhampton Wanderers 0-0 Leicester City: VAR denies hosts chance to close on top four

Wolves miss out on the chance to close the gap on the Premier League's top four as they are held to a goalless draw by 10-man Leicester City amid more VAR controversy.




BBC News - Published





No talks on new deal, says Wolves boss Nuno

Nuno Espirito Santo says Wolverhampton Wanderers "is my life" but reveals he has had no talks about a new contract.




BBC News - Published





Rumour Has It: Barca and Madrid want Adama Traore, Man Utd enter Lionel Messi race

A return to Barcelona could be on the cards for Adama Traore. Wolves star Traore has taken the Premier League and Europe by storm with his performances this season. Barcelona's LaLiga rivals Real..




WorldNews - Published





Wolves fan convicted of Tammy Abraham racist 'monkey gesture'

Josef Smith targeted striker Tammy Abraham during Chelsea's 5-2 win at Molineux in September.




BBC News - Published





Wolves fan guilty of making racist 'chimp-like' gestures towards England striker and spitting on rival fans during defeat to Chelsea

Supporter faces football banning order over offences committed at Molineux Stadium




Independent - Published





Fernandes' Man Utd debut ends in draw with Wolves

Bruno Fernandes' Manchester United debut ends in a goalless Premier League draw against Wolves at Old Trafford.




BBC News - Published





Wolves 1-2 Liverpool: Roberto Firmino scores late winner for leaders

Liverpool's march to the Premier League title continues as Roberto Firmino's late winner at Wolves takes them 16 points clear.




BBC News - Published





Late Firmino winner sends Liverpool 16 points clear

Liverpool's march to the Premier League title continues as Roberto Firmino's late winner at Wolves takes them 16 points clear.




BBC News - Published