Reuven Rivlin
Israeli politician, 10th President of Israel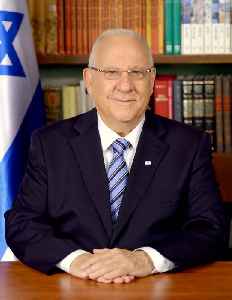 Reuven "Ruvi" Rivlin is an Israeli politician and lawyer serving as the 10th and current President of Israel since 2014. He is a member of the Likud party. Rivlin was Minister of Communications from 2001 to 2003, and subsequently served as Speaker of the Knesset from 2003 to 2006, and again from 2009 to 2013. On 10 June 2014, he was elected President of Israel.


Israeli President Reuven Rivlin formally appoints Benjamin Netanyahu as prime minister for fourth consecutive term
The results from the 9 April election put Benjamin Netanyahu on course to become Israel's longest-serving prime minister later this year, surpassing the state's founding father David Ben-Gurion.
Firstpost - Published
Criminal charges loom as Benjamin Netanyahu to be named Israeli PM
Jerusalem - Benjamin Netanyahu is set to be formally given the nod for a fifth term as Israeli prime minister Wednesday, but his potential indictment for corruption will hang over tough coalition..
WorldNews - Published
Majority of Israeli Knesset Voice Support for PM Netanyahu
Members of the Knesset said Tuesday that they want Benjamin Netanyahu to form a government.
Credit: Newsy Studio Duration: 01:18Published
Pompeo confers with Israel on Hezbollah before Lebanon trip
The U.S. Secretary of State described Hezbollah as a risk to Middle East stability ahead of his visit to Beirut. Rough cut (no reporter narration)
Credit: Reuters Studio Duration: 00:46Published
Search this site and the web:
You Might Like