Patient Protection and Affordable Care Act
United States federal statute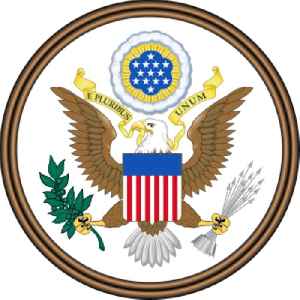 The Patient Protection and Affordable Care Act (PPACA), often shortened to the Affordable Care Act (ACA) or nicknamed Obamacare, is a United States federal statute enacted by the 111th United States Congress and signed into law by President Barack Obama on March 23, 2010. Together with the Health Care and Education Reconciliation Act of 2010 amendment, it represents the U.S. healthcare system's most significant regulatory overhaul and expansion of coverage since the passage of Medicare and Medicaid in 1965.


U.S. health agency proposes reversing Obamacare transgender protections
The U.S. Department of Health and Human Services (HHS) on Friday proposed a rule that would roll back protections for transgender patients under Obamacare, the second rule this month the agency has put..
Reuters - Published
HHS proposes rollback of ACA rule protecting LGBTQ people
The move would curtail access to critical care for many women, as well as gay and transgender patients including transition-related and reproductive care
CBS News - Published
Trump Makes Another Veiled Attack On John McCain During NRA Speech
"We had it done except for one vote," President Donald Trump said, referring to John McCain's vote against an Obamacare repeal, during his keynote speech at a National Rifle Association convention..
Credit: Newsweek Duration: 00:16Published
No, the Border Wall Won't Cost Less Than Obamacare's Website
A recent Facebook post compared the cost of President Trump's border wall to the ACA website, but it really missed the mark.
Credit: Newsy Studio Duration: 01:44Published
House Dems to Vote on Resolution Supporting ACA
The resolution ​calls the Trump administration's decision to invalidate the ACA "an unacceptable assault on the health care of the American people."
Credit: Newsy Studio Duration: 00:58Published
We'll always take care of pre-existing conditions: Trump
President Trump says his administration will 'always take care of pre-existing conditions' as it seeks to overturn Obamacare. Rough Cut (no reporter narration).
Credit: Reuters Studio Duration: 00:49Published
Trump's Obamacare move a 'slap in the face': Schumer
Senate Minority Leader Chuck Schumer says the Trump administration's call for the courts to strike down Obamacare is a "slap in the face." Rough Cut (no reporter narration).
Credit: Reuters Studio Duration: 01:04Published
Trump's New Effort To Kill Obamacare
According to Politico, Democrats deflated by the anticlimactic end to Robert Mueller's Russia probe desperately wanted to change the subject — and the Trump administration was only happy to oblige...
Credit: Wochit News Duration: 00:52Published
1/4/17: Red and Blue
On CBSN's new political show, "Red & Blue," Elaine Quijano breaks down the battle between Democrats and Republicans over Obamacare, Trump's continued doubt in the intelligence community, and the latest..
CBS News - Published
Trump administration to scrap rule protecting transgender patients from discrimination
The Trump administration is revising Obamacare rules to remove gender identity from the class of people protected from discrimination in health care.
USATODAY.com - Published
Democrats are trying to save Obamacare as Trump chips away at the landmark health care bill
The ongoing thrust and parry over Obamacare may leave you wondering what health care coverage created by the 2010 landmark law is still available.
USATODAY.com - Published
Search this site and the web:
You Might Like