Patient Protection and Affordable Care Act
Obamacare, ACA - U.S. federal statute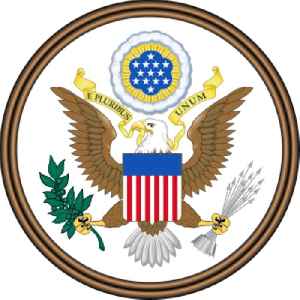 The Patient Protection and Affordable Care Act, also known as the Affordable Care Act (ACA) or colloquially as Obamacare, is a United States federal statute enacted by the 111th United States Congress and signed into law by President Barack Obama on March 23, 2010. Together with the Health Care and Education Reconciliation Act of 2010 amendment, it represents the U.S. healthcare system's most significant regulatory overhaul and expansion of coverage since the passage of Medicare and Medicaid in 1965.


Trump administration asks Supreme Court to axe Obamacare

[NFA] President Donald Trump's administration petitioned the U.S. Supreme Court to invalidate the Obamacare law introduced by his predecessor that added millions to the healthcare safety net, seeking..
Credit: Reuters Studio Duration: 01:42
Published
You Might Like



Major U.S. Health Insurers Report Big Profits, Benefiting From the Pandemic

Consumers are probably entitled to millions of dollars in rebates under Obamacare rules that cap companies' profits.




NYTimes.com - Published





COVID pandemic is no time to ask the Supreme Court to kill Obamacare

Donald Trump's cruelty in handling the coronavirus now extends to millions who have lost their jobs and employer-sponsored health insurance: Our view




USATODAY.com - Published





Declare Obamacare unlawful in its entirety: Texas attorney general

States can and will do better than Obamacare, writes Texas Attorney General Ken Paxton.




USATODAY.com - Published





Coronavirus Live Updates: Latest News and Analysis

China says it has largely contained a recent outbreak in Beijing. The pandemic is a stark test for Obamacare as health and economic crises converge.




NYTimes.com - Published





Obamacare Faces Unprecedented Test as Economy Sinks

The battles over the health law have played out during a decade of continuous economic growth. How it performs as a safety net now may help determine its future.




NYTimes.com - Published





Because Cruelty Is The Point: Obamacare And Trump's Policies Of Pain

On the same day the U.S. registered a record number of coronavirus cases, the Trump administration argued to the Supreme Court that Obamacare, the health insurance program serving 20 million Americans,..




WorldNews - Published





AP Top Stories June 26 A

Here's the latest for Friday June 26th: Trump administration asks Supreme Court to overturn Affordable Care Act; House passes police reform bill; Oakland to eliminate school district police department;..




USATODAY.com - Published




Trump Administration Asks Supreme Court to Strike Down Affordable Care Act

If successful, the move would permanently end the health insurance program popularly known as Obamacare and wipe out coverage for as many as 23 million Americans.




NYTimes.com - Published





U.S. health agency reverses Obamacare transgender protections

The U.S. Department of Health and Human Services issued a rule on Friday that would lift anti-discrimination protections under Obamacare for transgender people and women seeking abortions.




Reuters - Published




Coronavirus doctor: I was a preemie. I could be uninsurable if Trump 'terminates' the ACA.

COVID-19 is expected to last at least one to two more years. It's exactly the wrong time to gut a law that helps people get and keep health insurance.




USATODAY.com - Published





Coronavirus fight: 3 health care steps Congress must take, starting with Medicaid and ACA

Amid unemployment and a pandemic, families need insurance more than ever. We're from different political parties but we agree on what should be done.




USATODAY.com - Published





From hospital, Ginsburg argues 'Obamacare' case

The Supreme Court heard a case involving Trump administration rules that allow more employers to opt-out of providing no-cost birth control. Justice Ruth Bader Ginsburg joined in from the MD hospital..




USATODAY.com - Published





U.S. Supreme Court wrestles with Obamacare contraception case

U.S. Supreme Court justices grappled on Wednesday with whether President Donald Trump's administration went too far in allowing employers to obtain broad religious and moral exemptions from an..




Reuters - Published




Free coverage for contraceptives? Supreme Court again considers religious exemptions

The justices' willingness to hear a dispute the high court has considered twice before likely bodes well for the Obamacare provision's challengers.




USATODAY.com - Published





Supreme Court tells U.S. government to pay insurers $12 billion under Obamacare

The federal government must "honor its obligations" and pay private insurers $12 billion owed to them under an Obamacare provision aimed at encouraging them to offer medical coverage to uninsured..




Reuters - Published




U.S. Supreme Court rules for insurers over $12 billion Obamacare claims

The U.S. Supreme Court on Monday ruled in favor of health insurers seeking $12 billion from the federal government under a program set up by the Obamacare law aimed at encouraging them to offer medical..




Reuters - Published




Supreme Court requires government to pay health insurers under Affordable Care Act

The decision represents the high court's views on Congress' power of the purse: Lawmakers cannot promise funding and then disavow that pledge.




USATODAY.com - Published





Jobless and benefit-less: What should COVID-19's economic victims do for health insurance?

The special enrollment period in eligible states will allow consumers to sign up for ACA plans without providing such documents.




USATODAY.com - Published





Eleven States Now Letting Uninsured Sign Up for Obamacare

More coronavirus care will be covered in many states. Federal officials are considering similar action for the 37 state markets they run.




NYTimes.com - Published





U.S. Supreme Court takes up Democratic bid to defend Obamacare

The U.S. Supreme Court on Monday agreed to hear a politically explosive case on whether Obamacare is lawful, taking up a bid by 20 Democratic-led states including California and New York to preserve..




Reuters - Published




Democratic Debate: Bloomberg says he's 'fan' of Obamacare – but Biden suggests a fact check

Mike Bloomberg gave glimpses into where he stands on health care, taxes at Democratic Debate and spoke of how he treats his female employees.




USATODAY.com - Published





#Election2020: Quality Patient Care is the New Social Justice Imperative

#Election2020: Quality Patient Care is the New Social Justice Imperative Former New York Mayor, Mike Bloomberg is vetting voters in his campaign for presidency. To date, his campaigns' focus is on..




WorldNews - Published





Red and Blue America see eye-to-eye on one issue: the nation's health care system needs fixing

The survey removed politically-charged language such as Medicare for All or Obamacare and explained the basics of health care approaches.




USATODAY.com - Published





U.S. Supreme Court declines to fast-track Obamacare appeal

The U.S. Supreme Court on Tuesday rejected a bid by the Democratic-controlled House of Representatives and 20 Democratic-led states to fast-track consideration of their appeal seeking a definitive..




Reuters - Published





Supreme Court to hear Trump appeal in Obamacare contraception fight

The U.S. Supreme Court on Friday took up an appeal by President Donald Trump's administration seeking to enforce new federal rules allowing employers to obtain religious exemptions from an Obamacare..




Reuters - Published




Democrats ask U.S. Supreme Court to save Obamacare

The Democratic-controlled U.S. House of Representatives and 20 Democratic-led states asked the Supreme Court on Friday to declare that the landmark Obamacare healthcare law does not violate the U.S...




Reuters - Published





Sign-ups for 2020 Obamacare insurance on HealthCare.gov fall to 8.3 million: CMS

Enrollments for 2020 insurance plans, under the Affordable Care Act (ACA), on the HealthCare.gov website fell by about 200,000 from last year to 8.3 million, the U.S. government said on Friday, citing..




Reuters - Published




Your Thursday Briefing

Donald Trump, Democratic Debate, Obamacare: Here's what you need to know.




NYTimes.com - Published





Trump says court decision on Obamacare won't change healthcare system

President Donald Trump said a U.S. appeals court ruling on Wednesday that a component of the Obamacare law is unconstitutional would not change the current U.S. healthcare system.




Reuters - Published




U.S. appeals court sidesteps major Obamacare ruling

A U.S. appeals court ruled on Wednesday that a component of the Obamacare law is unconstitutional, but stopped short of declaring that the rest of the landmark 2010 healthcare statute must also be..




Reuters - Published




U.S. appeals court voids Obamacare 'individual mandate'

A U.S. appeals court ruled on Wednesday that a component of the Obamacare law is unconstitutional but stopped short of declaring that the rest of the landmark 2010 healthcare statute must also be..




Reuters - Published





Obamacare enrollment period extended until December 18

Washington (CNN)The open enrollment period for Obamacare has been extended until December 18 for those who couldn't sign up on Sunday, the original deadline, the Centers for Medicare & Medicaid..




WorldNews - Published





Trump administration gives Obamacare users a 36-hour extension

The Trump administration said Monday it will...




WorldNews - Published





U.S. government extends deadline to sign up for Obamacare insurance plans

The U.S. government said on Monday the deadline for signing-up for 2020 insurance plans under the Affordable Care Act, often called Obamacare, has been extended to Dec. 18.




Reuters - Published