David Lidington
British politician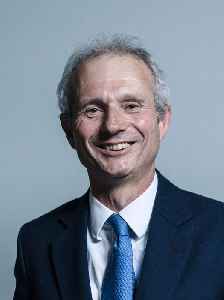 David Roy Lidington is a British politician who has been the Member of Parliament (MP) for Aylesbury since the 1992 election. A member of the Conservative Party, he assumed the roles of Minister for the Cabinet Office and Chancellor of the Duchy of Lancaster on 8 January 2018. He has frequently been described as Theresa May's de facto Deputy Prime Minister.


UK's Lidington says Brexit talks with Labour to continue, will not last months
The British government's talks with the opposition Labour party on a Brexit compromise will continue, but will not "drag out" for months, Cabinet Office minister David Lidington told the BBC on Sunday.
Reuters - Published
Lidington insists deal with Labour over Brexit is still a real prospect
The cabinet minister overseeing cross-party Brexit talks with Labour has insisted that there is now "more that unites than divides" the main parties, amid desperate attempts to find a breakthrough..
WorldNews - Published
After Notre Dame Fire, UK Lawmakers Worry About Parliament
The Palace of Westminster, which is home to the U.K.'s Parliament, is in a state of disrepair.
Credit: Newsy Studio Duration: 01:33Published
Discussions ongoing between UK PM May and Labour on customs union, public vote: Telegraph
The Telegraph's deputy political editor reported that Prime Minister Theresa May and Labour are yet to agree whether a customs union or confirmatory public vote would be part of a compromise deal to..
Credit: Wochit News Duration: 00:39Published
Who might be Britain's next leader if May quits?
British Prime Minister Theresa May offered on Wednesday to quit if her twice-defeated EU divorce deal passes, in a last-ditch attempt to persuade Eurosceptics to back it. Reuters takes a look at some..
Credit: Reuters Studio Duration: 02:48Published
Theresa May May Quit
Theresa May could step down in a matter of days. Reports say her most senior ministers will on Monday tell her to quit after her leadership hit rock bottom. The prime minister has lost the support of..
Credit: Wochit News Duration: 00:42Published
Theresa May wins Brexit assurances from EU on eve of crucial vote
British Prime Minister Theresa May clinched legally binding Brexit assurances with the European Union on Monday (March 11) in a last ditch attempt to win over rebellious British lawmakers who have..
Credit: Reuters Studio Duration: 01:09Published
Search this site and the web:
You Might Like