Glasgow
Largest city in Scotland
---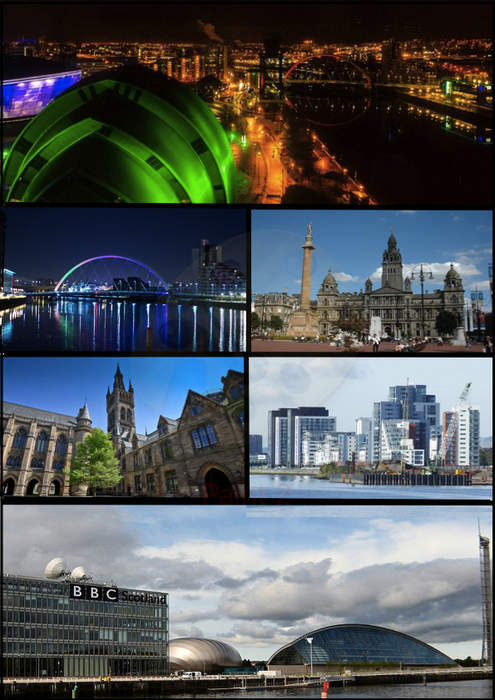 Glasgow is the most populous city in Scotland and the fourth-most populous city in the United Kingdom, as well as being the 27th largest city by population in Europe. In 2020, it had an estimated population of 635,640. Historically part of Lanarkshire, the city now forms the Glasgow City council area, one of the 32 council areas of Scotland, and is governed by Glasgow City Council. Glasgow is situated on the River Clyde in the country's West Central Lowlands. It is the fifth-most visited city in the United Kingdom.
Anas Sarwar says clinicians contacted him about the deaths at the troubled QEUH hospital in Glasgow.
Climatologist Michael Mann and former UN Climate Chief Christiana Figueres review the successes and failures of the COP26 summit in..
Boris Johnson has arrived at COP26 by train - a week after being criticised for flying home from the climate summit. The prime..