Nile
River in Africa and the longest river in the world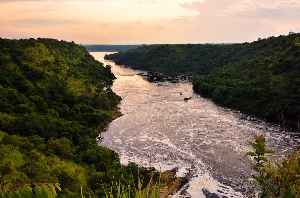 The Nile is a major north-flowing river in northeastern Africa, and is the longest river in Africa and the disputed longest river in the world. The Nile, which is about 6,650 km (4,130 mi) long, is an "international" river as its drainage basin covers eleven countries, namely, Tanzania, Uganda, Rwanda, Burundi, the Democratic Republic of the Congo, Kenya, Ethiopia, Eritrea, South Sudan, Republic of the Sudan and Egypt. In particular, the Nile is the primary water source of Egypt and Sudan.


Egypt's Sisi opens huge suspension bridge over the Nile
Egyptian President Abdel Fattah al-Sisi on Wednesday opened a suspension bridge over the Nile touted as the world's widest, one of a series of military-led, mega-projects designed to improve..
Reuters - Published
Search this site and the web:
You Might Like