Vitalik Buterin
Russian-Canadian programmer and writer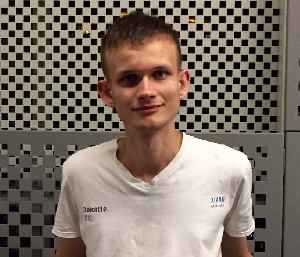 Vitaly Dmitriyevich "Vitalik" Buterin is a Russian-Canadian programmer and writer primarily known as a co-founder of Ethereum and as a co-founder of Bitcoin Magazine.


You Might Like
Ethereum as Lifestyle Brand: What Unicorns and Rainbows Are Really About
The lights were dimmed during the last day of Devcon in October 2019. A hush fell over the auditorium in Osaka, Japan. A haunting melody rippled through the crowd of roughly 1,000 people. Everyone knew..
WorldNews - Published
No, I'm Not Building Anything on Ethereum: Elon Musk Denies Rumors
A year after the famous Hollywood actor William Shatner tweeted that Elon Musk and Vitalik Buterin were deciding what to build on Ethereum, the Tesla CEO refuted the rumor but said that he had nothing..
WorldNews - Published
With transaction cost FUD spiraling up, all's not well in the Ether world
Ether, the second-largest cryptocurrency, seems to be in trouble these days. Concerns seem to be growing around Ether as transaction processing costs are spiraling upwards making it expensive for many..
WorldNews - Published
Man who says he invented bitcoin but would not show evidence sues doubters for defamation
At a convention on digital currency, rarely does an audience Q&A session include a question as incendiary as, "Why is this fraud allowed to speak at this conference?" But that's how a discussion about..
WorldNews - Published
Microsoft releases Ethereum-based open-source formal verification tool for Solidity smart contracts
Ethereum, the market's leading altcoin, is currently one of the most-trusted cryptocurrencies and blockchain technologies. Leading businesses such as Facebook, JP Morgan and E&Y have all released..
WorldNews - Published
Search this site and the web: