Luke Walton
American basketball coach and former player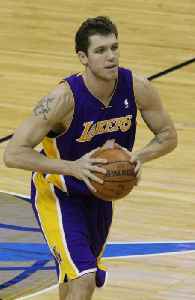 Luke Theodore Walton is an American professional basketball coach and former player who is the head coach of the Sacramento Kings of the National Basketball Association (NBA). He played 10 seasons in the NBA as a forward, winning two NBA championships with the Los Angeles Lakers. He also won a title as an assistant coach with the Golden State Warriors, and was the head coach for the Lakers from 2016 through 2019.


Kings' Walton not under police probe
ReutersPolice in Santa Monica, Calif., said a local sports reporter never filed a report accusing Luke Walton of sexual assault, and the Sacramento Kings reportedly weren't aware of the...
WorldNews - Published
Ex-journalist details allegations against Luke Walton
Former sports journalist Kelli Tennant said didn't come forward right away because she feared her career would be over
CBS News - Published
Luke Walton Accused Of Sexual Assault
According to a lawsuit filed Monday, a former sports reporter has accused newly appointed Sacramento Kings head coach Luke Walton of sexual assault. CNN reports that Kelli Tennant said she sustained..
Credit: Wochit News Duration: 00:33Published
Luke Walton Sued For Sexual Assaulting Reporter
Brand new Sacramento Kings head coach Luke Walton is being sued by sports reporter Kelli Tennant, who alleges that Walton sexually assaulted her in his hotel room at the Casa Del Mar Hotel in Santa..
Credit: Wochit News Duration: 00:48Published
Would Coach K Join the Lakers? Jay Williams Knows the Definitive Answer
Would legendary Duke coach Mike Krzyzewski consider joining the Lakers if Luke Walton was dismissed? Basketball analyst and former Duke guard Jay WIlliams weighs in with a definitive response.
Credit: Sports Illustrated Duration: 00:55Published
NBA coach Luke Walton sued for alleged sexual assault
New Sacramento Kings coach Luke Walton is accused of sexual assault in a lawsuit. Former sports reporter Kelli Tennant claims he assaulted her while he was an assistant coach for the Golden State..
CBS News - Published
Also reported by •WorldNews
Luke Walton's accuser: 'I thought he was going to rape me'
Former sports reporter Kelli Tennant made her first public comments after filing a lawsuit against the Sacramento Kings coach, alleging sexual assault.
USATODAY.com - Published
The Latest: Accuser details claim against Luke Walton
A former sports reporter who is suing Luke Walton for sexual assault says the new Sacramento Kings coach held her down, kissed and groped her in a hotel room, then laughed at her
USATODAY.com - Published
Search this site and the web:
You Might Like