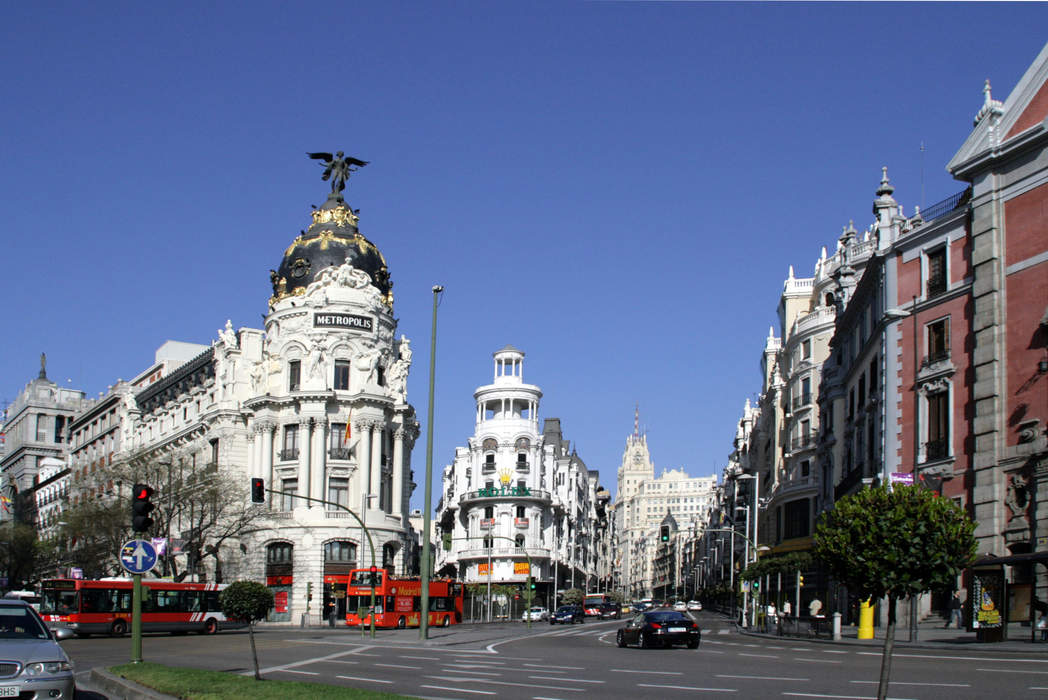 Madrid is the capital and most-populous city of Spain. The city has almost 3.3 million inhabitants and a metropolitan area population of approximately 6.5 million. It is the second-largest city in the European Union (EU), surpassed only by Berlin, and its monocentric metropolitan area is the second-largest in the EU, surpassed only by Paris. The municipality covers 604.3 km2 (233.3 sq mi) geographical area.
Under fire boss says shock results happen in football but takes responsbility for loss
At least three people were killed in an explosion caused by a suspected gas leak in the Spanish capital, Madrid. See aerial footage..
PA - Press Association STUDIO
One building collapsed in a central Madrid explosion, a Reuters reporter saw, with smoke coming out of the building and rescue..