Oxfam
Humanitarian organization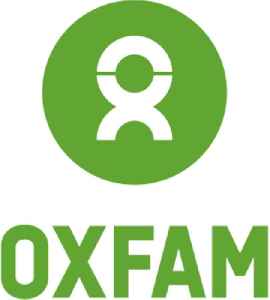 Oxfam is a confederation of 20 independent charitable organizations focusing on the alleviation of global poverty, founded in 1942 and led by Oxfam International. It is a major nonprofit group with an extensive collection of operations.


Prince Harry wishes relay participants good luck

Prince Harry wishes competitors well in the Trailwalker Relay 2020 100kmvirtual team event, which is being held by the Gurka Welfare Trust and Oxfam.
Credit: PA - Press Association STUDIO Duration: 01:43
Published
You Might Like



Trump administration plans to brand 'leading NGOs as antisemitic'

The Trump administration is reportedly making plans to declare that several high-profile non-governmental organisations (NGOs) are antisemitic, in a move aimed at influencing other governments not to..




WorldNews - Published





Trump considers labelling humanitarian groups 'antisemitic' over criticism of Israel

The Trump administration is reportedly considering labelling a number of leading international humanitarian organisations as antisemitic after they documented Israeli rights abuses against..




WorldNews - Published





India's health budget fourth lowest in world: Oxfam

Afghanistan and India set aside the same share for health in their budgets, 4%, just above a quarter of the recommended spending and one-third of what the second poorest country in the world, Burundi,..




IndiaTimes - Published





World's richest 1% cause double CO2 emissions of poorest 50%, says Oxfam

The wealthiest 1% of the world's population were responsible for the emission of more than twice as much carbon dioxide as the poorer half of the world from 1990 to 2015, according to new research...




WorldNews - Published





Niger: human rights defenders still unjustly detained for more than six months

On 15 September 2020 it will be six months since three human rights defenders were jailed in Niger simply for participating in peaceful protests calling for an investigation into allegations of the..




WorldNews - Published





World's billionaires hold more wealth than 4.6 billion people

The world's 2,153 billionaires have as much wealth as 60% of the world's population, anti-poverty group Oxfam says.




CBS News - Published





Oxfam to start reopening in England

The charity says it will begin reopening its network of charity shops in England from 15 June.




BBC News - Published





Reported Coronavirus Cases Top 5 Million Worldwide: Live Coverage

Warning of a potential 'big explosion' in cases, China is imposing a Wuhan-style lockdown in one region even as it opens others. Oxfam will pull out of 18 countries.




NYTimes.com - Published





Oxfam to shut offices in 18 countries, lay off 1,450 staffers

The organisation, he said, is facing major restructuring due to the effects of the coronavirus pandemic. NEW YORK: Development charity Oxfam has said that it will phase out physical presence in 18..




WorldNews - Published





Cyclone Harold and coronavirus: Pacific Islands face battle on two fronts

Cyclone Harold formed off the Solomon Islands in early April, moved past Fiji and Tonga, then finally made landfall in Vanuatu on 6 April. In Vanuatu alone, nearly 160,000 people are in need of..




WorldNews - Published





Coronavirus crisis could plunge half a billion people into poverty: Oxfam

The fallout from the coronavirus spread that has killed more than 83,000 people and wreaked havoc on economies around the world could push around half a billion people into poverty, Oxfam said on..




Reuters - Published





Oxfam calls for package of $160 bn in debt cancellation

ISLAMABAD: Oxfam on Monday called for a package of nearly $160 billion in immediate debt cancellation and aid to fund a Global Public Health Plan and Emergency Response, to help prevent millions of..




WorldNews - Published





Women's pay lags as they often work for free, says new report

Women in the U.S. typically spend two more hours per day than men cooking, cleaning and doing other unpaid tasks , says a new report from Oxfam.




USATODAY.com - Published





PM Modi extracts wealth from India's poor, gives it to 'crony capitalist friends': Rahul Gandhi

Gandhi's attack on the prime minister came over an Oxfam report which claimed that India's richest 1 per cent hold more than four-times the wealth held by 953 million people who make up for the bottom..




IndiaTimes - Published





Wealth of India's richest 1% more than 4-times of total for 70% poorest: Oxfam

India's richest 1 per cent hold more than four-times the wealth held by 953 million people who make up for the bottom 70 per cent of the country's population, while the total wealth of all Indian..




IndiaTimes - Published





World's richest 2,000 people hold more than poorest 4.6 billion combined: Oxfam

The world's richest 2,153 people controlled more money than the poorest 4.6 billion combined in 2019, while unpaid or underpaid work by women and girls adds three times more to the global economy each..




Reuters - Published

Also reported by •WorldNews


UK arms sales to Saudi-led coalition up by almost 50 per cent, despite arms trade treaty

Rise in weapons sold to alliance fighting in Yemen 'should be a stain on our conscience', says Oxfam




Independent - Published





'Nobody is immune': Climate-fuelled disasters forcing millions from their homes

As the 25th UN climate summit gets underway in Spain, a new report by Oxfam has found disasters fuelled by climate change are the top driver of human displacement.




SBS - Published





Australian fashion brands paying overseas workers 62 cents an hour, Oxfam says

The non-for-profit organisation Oxfam has published a report calling out Australian-based brands for failing to credibly commit to living wages in foreign countries.




SBS - Published





Aussie brands failing to pay fair wages

The non-for-profit group Oxfam has published a report calling out Australian-based brands for failing to credibly commit to living wages in foreign countries.




SBS - Published





Rare world map found in Oxfam shop sells for £3.5k

The 17th Century map which shows California as an island was found in a broken frame at an Oxfam shop.




BBC News - Published





Oxfam opens 'superstore' charity shop in Oxford

The 18,500 sq ft store opens its doors in the city where the charity had its first shop.




BBC News - Published





Oxfam report calls for tax haven crackdown

The Australian government is under pressure to crack down harder on tax havens, with Oxfam highlighting the global cost of the ongoing problem in a new report.




SBS - Published





Oxfam's 'hypocrisy' is not unique: the aid system is built on a power imbalance

Just over a year since the allegations of sexual abuse in Haiti were revealed, Oxfam have been through the equivalent of a reality TV colonoscopy: the organisation has been turned inside out and upside..




WorldNews - Published





NGO Oxfam Failed To Act On Child Abuse Claims In Haiti

The Charity Commission report said there were "serious problems with the culture, morale and behaviour" of Oxfam staff in Haiti on Tuesday after finding the NGO responsible for not disclosing..




WorldNews - Published





Oxfam failed to act on reports its workers were raping 12-year-old girls, damning report concludes

Senior staff failed to alert law enforcement to allegations aid workers were having sex with minors, damning Charity Commission report concludes




Independent - Published