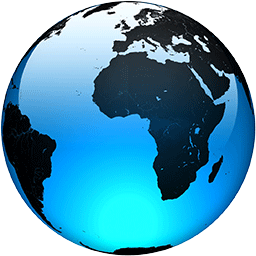 Asian shares mostly higher as Biden inauguration approaches

Published
Shares advanced in Asia on Tuesday as the coming changing of the guard in the U.S. raised hopes for more support for the economy and more aggressive measures to fight the pandemic.

Benchmarks were higher in Tokyo, Seoul and Hong Kong but slipped in Shanghai. World markets were subdued on Monday, with U.S. exchanges closed for a holiday.

President-elect Joe Biden's nominee for treasury secretary, former Federal Reserve chair Janet Yellen is calling on Congress to do more to fight the recession to avoid an even worse downturn.

In testimony prepared for her confirmation hearing Tuesday before the Senate Finance Committee, Yellen said more aid is needed to get coronavirus vaccines distributed — key to ending outbreaks — to reopen schools and help families struggling with job losses stay fed and housed.

U.S. markets were closed Monday for a national holiday. Analysts say attention is focused on Wednesday's inauguration and the beginning of a new administration as President Donald Trump departs.

"The positive shift in investor optimism ahead of inauguration day is a clear signal the market is leaning towards an early stamp of approval on the Biden administration policy agenda," Stephen Innes of Axi said in a commentary.

Hong Kong's Hang Seng led the advance, gaining 3.2% to 29,784.44 and the Nikkei 225 in Tokyo gained 1.5% to 28,673.84. South Korea's Kospi jumped 2.7% to 3,095.96. In Australia, the S&P/ASX 500 rose 1.2% to 6,740.60. The Shanghai Composite index was flat at 3,596.10.

Last week, Biden proposed a $1.9 trillion relief plan to provide more aid to American families, businesses and local communities and more support for vaccine production and distribution.

While Democrats have endorsed the effort, many Republican lawmakers have expressed concerns...
Full Article