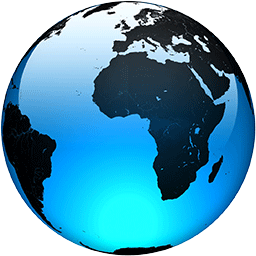 Reelection bolsters France's Macron as powerful player in EU

Published
PARIS (AP) — Soon after his victory was announced, French President Emmanuel Macron took the stage to the sound of the European Union's anthem, the "Ode to Joy." The symbolism was strong: The 44-year-old centrist's election to a second term bolsters his standing as a senior player in Europe.

Macron is now expected to push for strengthening the 27-nation bloc and throw all his weight behind efforts to put an end to the war in Ukraine.

In his victory speech Sunday evening, he thanked the majority of French voters who chose him and vowed to lead a project for "a stronger Europe."

"Europe is a framework for peace and stability. It's our safer asset for today and tomorrow," he said at a campaign rally in Strasbourg, home to the European Parliament. "Europe is what's protecting us from crisis and war."

Angela Merkel's departure in December after 16 years as Germany's chancellor, in addition to the United Kingdom's exit from the bloc in 2020, positioned Macron to play a dominant role in the EU, where the Franco-German relationship is key.

Boosted by his victory, Macron figures to be in the spotlight when he pays an expected visit to Berlin in the coming days to meet with new Chancellor Olaf Scholz, who has had a low-profile debut on the international stage. French presidents traditionally make their first post-election trip abroad to Germany as a celebration of the countries' friendship after multiple wars.

Ukraine will be at the top of the agenda for the encounter with Scholz, whose spokesman, Steffen Hebestreit, praised Macron's victory over far-right, nationalist rival Marine Le Pen as "a good day for Europe." Hebestreit added: "The French people made a good choice."

France holds the rotating presidency of the European Council until June 30. Macron is scheduled to make a...
Full Article