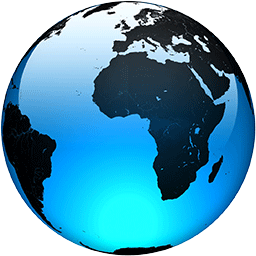 EXPLAINER: What's the effect of Russian oil price cap, ban?

Published
FRANKFURT, Germany (AP) — Western governments are aiming to cap the price of Russia's oil exports in an attempt to limit the fossil fuel earnings that support Moscow's budget, its military and the invasion of Ukraine.

The cap is set to take effect on Dec. 5, the same day the European Union will impose a boycott on most Russian oil — its crude that is shipped by sea. The EU was still negotiating what the price ceiling should be.

The twin measures could have an uncertain effect on the price of oil as worries over lost supply through the boycott compete with fears about lower demand from a slowing global economy.

Here are basic facts about the price cap, the EU embargo and what they could mean for consumers and the global economy:

WHAT IS THE PRICE CAP AND HOW WOULD IT WORK?

U.S. Treasury Secretary Janet Yellen has proposed the cap with other Group of 7 allies as a way to limit Russia's earnings while keeping Russian oil flowing to the global economy. The aim is to hurt Moscow's finances while avoiding a sharp oil price spike if Russia's oil is suddenly taken off the global market.

Insurance companies and other firms needed to ship oil would only be able to deal with Russian crude if the oil is priced at or below the cap. Most of the insurers are located in the EU or the United Kingdom and could be required to participate in the cap. Without insurance, tanker owners may be reluctant to take on Russian oil and face obstacles in delivering it.

HOW WOULD OIL KEEP FLOWING TO THE GLOBAL ECONOMY?

Universal enforcement of the insurance ban, imposed by the EU and U.K. in earlier rounds of sanctions, could take so much Russian crude off the market that oil prices would spike, Western economies would suffer, and Russia would see increased earnings from whatever oil it can ship in...
Full Article