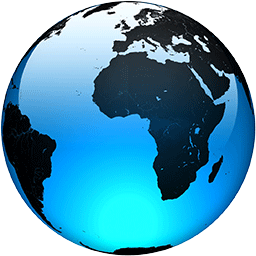 Long service and brave actions recognised at awards ceremony

Published
The long service of officers and police staff has been recognised at the first face to face award ceremony held since before the coronavirus pandemic, which was hosted by Deputy Chief Constable Jim Colwell earlier this month.

Held at China Fleet, near Plymouth, the event was attended by the Devon Vice Lord Lieutenant James Williams.

He also presented a Chief Constable's Commendation, and two awards from the Royal Humane Society.

The awards were presented at two sessions, with citations read out by Sandy Brooks, head of contact service at Devon and Cornwall Police, at the first session and Chief Superintendent Neil Ralph read the citations in the second.

In all, 27 awards were made and some of the citations are below.

*Police Constable Peter Brown*

Formerly in the army for 16 years, Pete joined Devon and Cornwall Police in March 2001, stationed in Plymouth.

Post probation he was posted to Plymouth Response before joining Plymouth Targeted Policing Team (TPT) in 2005, where he remained until the amalgamation of TPT and TAG in September 2013 to form the Force Support Group (FSG), where he joined J Section FSG at Charles Cross.

During his time on TPT and FSG he attained specialist skills including Licensed Search Officer, PSU, Disaster Victim Identification, CBRN and more recently Rope Access Search and Protestor Removal.

He has used these skills to good effect in supporting the Force but also on numerous major operations and events both in and out of force. Most notably, the Exeter bombing in 2008, London Olympics 2021, the G8 summit in Northern Ireland, in 2013, the investigation into the death of Lorraine Cox in 2020 and the G7 Summit in St Ives, Cornwall earlier this year.

Pete's has previously received a number of Chief Superintendent's Commendations including for resolving a siege situation in Plymouth in 2019 and for his part in the Novichok agent deployed in Salisbury as part of the Safe Undressing Team.

Pete's deployment to the British Virgin Islands made a particular impression on him, so much so that on his return to the UK he arranged for donations of toys and presents to be delivered to BVI in time for Christmas.

Pete is thoroughly deserving of his Long Service Award and his heartfelt thanks and appreciation go to his wife Nina and all his family for their support.

*Police Constable Timothy Davis*

Timothy Davis joined Wiltshire Constabulary in 2001. As a Cornishman, he had originally applied to join Devon and Cornwall Constabulary, however Wiltshire was a close second choice where he served for the first 16 years of his service.

He served in a range of roles in the Wiltshire force, including in neighbourhood teams, response, in plain clothes policing operations, which included working on observation posts and surveillance for regional and national level incidents.

After eight years, Timothy applied to leave the secret world of surveillance in 2012 and he joined a neighbourhood tasking team, before going back to response where he started Acting Sergeant duties, passing his exam in 2015. Whilst there, he was awarded a Commendation having led his team in apprehending four people involved in a series of burglaries. He was recognised for his professionalism, responsibility and teamwork.

Timothy brought his family back to Cornwall in 2017, leaving Wiltshire Police with an exemplary service record and very happy memories.

Timothy's first station on home soil was to St Austell in 2017 where he received a Chief Superintendent's Commendation for bravery and professionalism having tackled a man with serious injuries who had been brandishing a knife. He moved to Bodmin station in 2020 as a Temporary Sergeant.

Proud to police his local community, he now patrols his hometown of Wadebridge and is a tactical advisor for Public Order incidents, having built vast experience from large scale deployments in Edinburgh, London and Bristol and more recently G7 in Cornwall.

Timothy is an experienced and highly valued member of the team and he has thoroughly enjoyed his service.

*Detective Inspector Marie Daykin*

Born and raised in Plymouth, Marie Daykin graduated from Plymouth University with a first class honours degree and worked as a volunteer within victim support before joining Devon and Cornwall Police at the age of 21 in 2001.

At training school Marie was awarded the Trafford Trophy by her peers for her overall contribution to the course.

Initially posted to Charles Cross in Plymouth, Marie later moved to Devonport where she was a response officer, neighbourhood officer and a victim liaison officer for victims of sexual offences, which is where her passion for investigations started.

In 2008, Marie started her CID career working across the department on various teams and gaining investigative experience. In 2010, whilst on Ebay, Marie identified a potential terrorist trying to buy materials to build a bomb. The investigation was taken over by Cambridgeshire Police and resulted in a number of warrants and potentially prevented a bombing at Christmas.

In 2014, she was nominated for the Police Federation National Detective "Smarter Detective Award" following her development of an aide memoire app to assist front line officers.

Following promotion to detective sergeant in 2016, she managed the Detainee Interview Team and the Crime Management Hub before being seconded to the national Modern Day Slavery Transformation Team.

She has also worked with Europol and other agencies to improve the national picture, receiving a Commander's Commendation for outstanding contribution to the Modern Day Slavery Transformation Team.

In 2018 Marie was promoted to Detective Inspector and is currently working to safeguard children and vulnerable adults in the Public Protection Unit in Plymouth.

*Shirley Graham*

Shirley started working with the St Mary's policing team on the Isles of Scilly in 2001 as the station cleaner, before becoming the front office enquiry officer, then a detention officer and all while playing her part as a Special Constable.

In 2006, Shirley became a PCSO and in doing so became the only permanent member of the policing team on the islands.

There's very little Shirley hasn't seen over her 20 years in policing. She's seen no fewer than 11 new sergeant's and countless PC's arrive in St Mary's, who she has helped to guide into island life.

Having been witness to over 40 Royal visits to the islands Shirley was honoured to meet Queen Elizabeth II in 2013 and the Duke of Cornwall, Prince Charles in 2021 in her role as a PCSO. Within her role in the community, Shirley has been instrumental in the successful development of hundreds, if not thousands of children across the islands and has always been the trusted face of local policing. A true community support officer in every sense of the word. Known and respected by everyone in the community, words struggle to convey the positive impact Shirley has had and continues to have on so many people's lives.

On behalf of Shirley's family, the countless officers she has helped over the years and the community of the Isles of Scilly, we would like to convey our sincerest thanks and best wishes to 'Our Shirl' for all of your hard work, commitment and passion over the past 20 years.

*Detective Constable Kevan Lawson*

Kevan joined Devon and Cornwall Police in April 2000, after serving 22 years in the Royal Navy and served his whole police career in Plymouth BCU.

After his probationary period, Kevan was stationed in Devonport where he worked in Stoke and Keyham in the local policing, catching criminals and keeping neighbourhoods safe.

From 2001 to 2003, Kevan moved to a response section in Charles Cross, before going on to the same role in Crownhill.

In 2004, Kevan was invited to join the Core Skills team to become a tutor constable at Charles Cross, to make good use of his skills for passing on policing knowledge and people skills. During this period, Kevan successfully tutored 10 probationer officers.

In 2008, Kevan decided it was time he wore a suit to work and took the leap into the CID world and became a detective working out of Crownhill. 

It was not long before Kevan's professionalism, dedication and skill in this role were also recognised by his supervisors and he was once again called upon to pass on his skills to others and he took up the role of tutor detective. He successfully tutored no fewer than 16 trainee detectives, all of whom can count themselves lucky that they were tutored by him.

Kevan has now retired from Devon and Cornwall Police, where he made a considerable positive impact on all who knew and worked with him and he will be greatly missed.

*Sergeant Andy Mulhern*

A Truronian born and raised Andy moved to Somerset at the age of 11, and in 2001, he joined Avon and Somerset Police at the age of 21 and was stationed at Weston-Super-Mare, working in various areas including Nailsea and Clevedon and also completed a year on the District Targeting Team. 

During his career Andy has received various commendations for his work including:

A Commanders' Commendation in 2003 for apprehending an armed robber in Weston-Super-Mare town centre.  In 2005 a Commanders' Commendation for detaining and arresting a male who had threatened his family whilst in possession of a knife. More recently, in 2019, he received a Commanders' Commendation for pulling a man from a smoking car after a road traffic collision and performing CPR.

In 2009, Andy transferred to Devon and Cornwall, being stationed at Falmouth, later moving to Truro in 2011.

He passed his sergeants exam in 2015 and became a father later that year. The NHS saved his daughter's life when she was born and Andy has always wanted to give something back by taking on charity challenges such as rowing the length of the Cornish coastline on a rowing machine in aid of the Neonatal Intensive Care Units at RCH and Derriford.

Andy has had a keen and important role in the Coast Safe campaign. This has been recognised in 2017 by a Cornwall Fire and Rescue Service Certificate of Thanks and a Commander's letter of thanks in 2018.

In 2017 Andy became the temporary police sergeant in Newquay prior to becoming a substantive sergeant in 2019.  He is currently back in Truro.

*Terri Pudner*

Terri started her career with Devon and Cornwall Constabulary in March 2001 as a filing clerk but she soon moved on to a role as a court resulter with the Records and Convictions Team.

Further career development saw Terri complete her Competency on Court Resulting, achieving scale 3 by completing both Magistrates and Crown Court resulting. She remained as a Court Resulter until 2003/2004 when she was appointed to assist with Criminal Injuries Compensation Authority (CICA) disclosure requests. Originally a temporary move, she remained in the role for 11 years.

Terri's CICA world expanded in 2015 when the Strategic Alliance saw her small team merging with the much larger Alliance Disclosure Team (ADT). As well as being a font of all knowledge for all things CICA related, Terri is now learning all the different work areas undertaken by ADT.

Terri is Plymouth born and bred and has spent half her life serving and protecting the most vulnerable within her community through the work she has undertaken with the police and in particular with ADT. This work is demanding and often goes unnoticed but it is important to acknowledge the difference that Terri have made over the last 20 years.


*Royal Humane Society Awards*

*Police Constable Thomas Ottley*

On 5 March 2018, a member of the public called police emergency from the fifth floor of a car park, in the grounds of Derriford Hospital.

A teenage girl had climbed over the car park railings and was on the edge of the building. She was only holding on to a post.

The member of the public was on his own, speaking with the female prior to PC Ottley arriving.

He was wearing body worn video, which captured the female holding onto a post and slowly releasing her grip and edging further away from the member of the public.

The member of the public then, whilst speaking to the girl, climbed over the railings and slowly walked towards her as she edged further away from him. He offered his hand and took hold her and she was only saved by the fact that one leg was on the building and the member of the public was holding on to her.

The police officers' body worn video captures this, and he then climbs over the railing and joined the man and the girl, and they both pulled her back on to the tarmac. 

The member of the public was also awarded a Royal Humane Award, which was presented at an earlier ceremony.

*Darren Credland*

Shortly after 1.30am, on 21 August 2018, police received reports of a suicidal male who jumped off Princess Pier in Torquay into the sea. He could be heard shouting for help. 

Paramedics arrived before police and Darren, one of those paramedics, entered the water. It was a dry, calm night but Darren was quite some distance from the male who was unable to swim but was managing to float.

Darren swam approximately 100 metres to the male and supported him, eventually managing to use two life buoys thrown to him by police and paramedics.  He then pulled the male approximately 200 metres along the pier to where he could enter the harbour and find some steps to get him safely out of the water.

*Chief Constable's Commendation*

*Philip Weirs*

Police received several reports from members of public to report that a male was in possession of what they believed was a firearm and was pointing it at children.

Mr Weirs was the security guard at the time for the Tesco store which was very busy at the time.

Mr Weirs noticed some teenage boys walking towards the store, dressed in local secondary school uniform. All were wearing rucksacks, the store policy is to ask them to remove the bags as a theft prevention scheme. As he approached them his attention was drawn to a male who had appeared from around the side of the store, carrying an AK47 assault rifle, he pointed it at the boys and shouted "get down I'm going to shoot you" and two of them dropped to the ground in total fear.

Mr Weirs believed the threat was real and acting on impulse, he informed the male he was recording him on his body worn camera. This brave act took the attention away from the boys to himself. The man threatened Mr Weirs and pointed the AK47 at him but through showing no fear and acting in a confident manner, Mr Weirs moved towards the man, took control of the rifle and used it to push him against the window of the store to restrain him.

The children ran into the safety of the store and Mr Weirs wrestled the rifle from the man and threw it away from the two of them and a store manager took it into the store. Mr Weirs restrained the man with the assistance of a member of public until the police arrived. The man was taken into custody, and a later search found further firearms at his home address. The Devon and Cornwall police force armourer later confirmed that the rifle had been decommissioned.

Mr Weirs showed immense courage and bravery beyond his role as store security. He was unarmed, he was dressed in full uniform with a stab vest, but had the threat been real this would not have saved his life.

The police often say we go 'over and beyond' what is reasonably expected of us in the face of adversity, Mr Weirs has shown this, firstly by removing the threat from the young men; taking control of the situation without waiting for the police. He has shown a huge amount of bravery to tackle this man.

The offender was charged with nine firearms offences and pleaded guilty at Exeter Crown Court - sentenced to four-and-a-half years' imprisonment.

--- Note to readers: This message has been disseminated by Devon and Cornwall Police - please visit their official website for further information.
Full Article