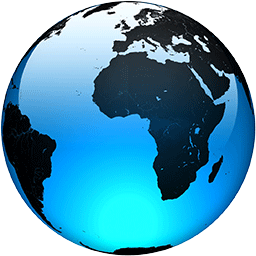 Texas bishops plead for agencies housing migrant children amid threat of closure

Published
Catholic Charities Rio Grande Valley / Vic Hinterlang/Shutterstock

Dallas, Texas, Jul 19, 2021 / 14:01 pm (CNA).

Two bishops in Texas on Sunday pleaded on behalf of the state's Catholic Charities ministries to migrant children, which could shut their doors at the end of August at the orders of the state's Republican governor. 

Gov. Greg Abbott plans to revoke the licenses of any shelter in the state that provides shelter to migrant children beginning Aug. 31, Politico reported. 

The May 31 declaration is set to strip the licenses of at least six Catholic Charities agencies, meaning they may have to close. 

Bishop Mark Seitz of El Paso and Bishop Edward Burns of Dallas penned an op-ed for the Dallas Morning News on the matter July 18. 

"Children in our homes often suffer from severe trauma, instability and uncertainty. For those who crossed the border, many escaped or evaded drug cartels and child sex traffickers on their way into this country," Bishops Burns and Seitz wrote.  

"Motivated by our faith, Catholic Charities provides food, clothing and shelter to these children, following Jesus' command to care for orphans and widows in their distress, to welcome the stranger and to care for those who suffer."

Confidential data obtained by the Associated Press shows the number of migrant children in government custody more than doubled from April to May this year. In April border authorities encountered 18,890 unaccompanied minors, an all-time high. 

The Office of Refugee Resettlement, under the auspices of the U.S. Department of Health and Human Services, places unaccompanied migrant children in state-licensed facilities until a suitable sponsor can be found. As of mid-May, Texas had 52 licensed facilities. 

If the state's Catholic Charities agencies lose their license and are forced to close, the bishops said, hundreds of Texas-born children will be transferred to the state's already stressed foster care system. 

Of the hundreds of migrant children for whom Catholic Charities cares, many were born in Texas, and some were abandoned and alone after crossing the border, the bishops wrote. 

"Instead of relieving pressure on Texas' overstressed foster care system, it would transfer hundreds of these kids each year into a system that is already short on homes," the bishops asserted. 

The closures will "cost children homes and Texans jobs," they said. 

"The state of Texas has an opportunity to protect children and live up to its commitment to religious freedom. Doing this helps both unaccompanied minors and Texas-born foster children. It also follows state laws that were put in place to protect the religious freedom and conscience rights of those who care for children," Bishops Burns and Seitz wrote. 

"Texas should continue to follow the example it has set for protecting religious freedom and life by supporting much-needed social services providers like Catholic Charities in their commitment to serve all vulnerable children."

Bishop Seitz of El Paso, which sits on the border across from Juarez, was one of a number of local leaders who met with Vice President Kamala Harris (D) on her first trip to the U.S.-Mexico border on June 25. "Inhumane" housing for migrants was one of the topics discussed. 

Bishop Seitz said that the administration and political leaders need to understand that "this broken system of immigration is not going to be fixed overnight, and a focus on improving the root causes of immigration is going to take years."

Abbott has declined to aid the Department of Health and Human Services in its effort to house thousands of migrant children amid a surge at the border. 

In a letter to HHS director Xavier Becerra, Abbott cited hastily-erected emergency federal facilities for the housing of migrant children as justification for withdrawing Texas' support. Abbott has also pledged to continue building a wall at the border. 

Outside Texas, Catholic clergy in the Archdiocese of Los Angeles have been celebrating Masses this summer for hundreds of unaccompanied migrant children housed in large temporary HHS shelters.
Full Article