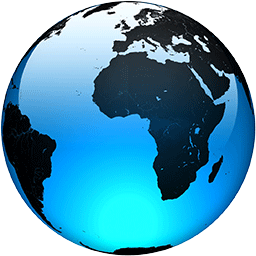 Thousands mourn Cardinal Pell at Sydney funeral: 'Be not afraid' was his motto 

Published
Cardinal George Pell's funeral Mass drew thousands of mourners to Sydney's St. Mary's Cathedral Feb. 2, 2023. / Credit: Giovanni Portelli/The Catholic Weekly

Denver, Colo., Feb 2, 2023 / 16:45 pm (CNA).

The late Cardinal George Pell's funeral Mass drew thousands of mourners, filling Sydney's St. Mary's Cathedral to capacity. 

Civic leaders, friends, and members of Pell's family remembered the Australian cardinal's dedication to the Church and the Gospel and his courage in the face of many obstacles, including more than a year in prison before his exoneration.

"George Pell was my brother. He was a prince of the Church. A good and holy man, and a proud Australian," David Pell said at the cardinal's funeral Mass Thursday, according to The Catholic Weekly newspaper.

"'Be not afraid' was George's motto. These words are mentioned in the Bible 365 times," Pell's brother continued. "They are powerful words and need to be remembered by us as we continue the daily struggle."

Addressing the cardinal, he added: "You have fought the good fight. Help us to accept the battle. Rest in peace." 

The cardinal died Jan. 10 in Rome at the age of 81 from cardiac arrest following complications during hip surgery.

Archbishop Anthony Fisher of Sydney celebrated the Pontifical Mass of Christian Burial at Sydney's St. Mary's Cathedral. The four-hour liturgy included a specially composed offertory motet by Sir James MacMillan based on the cardinal's motto "Be Not Afraid" and the text of Wisdom 3:1–4.

Attending the funeral were 30 bishops, 220 priests, and dozens of seminarians. The congregation included women religious, theologians, Catholic school teachers, and families. Representatives of Catholic agencies and ethnic communities were at the Mass, as were the residents of David's Place, a community for the homeless and marginalized in Sydney.

Fisher in his homily described his predecessor Pell as a "lion of the Church" who proclaimed the Gospel "shamelessly, vehemently, courageously to the end."

"He had a big heart, too, strong enough to fight for the faith and endure persecution but soft enough to care for priests, youth, the homeless, prisoners, and imperfect Christians," the archbishop said.

David Pell described his brother as a "passionate" player of Australian Rules football. 

"He believed in the rule of law, a fair go to all, and in Aussie Rules parlance, he 'played the ball, and not the man,'" he said. "He may have disagreed with your opinion, but he didn't disagree with you as a person."

Pell was made a cardinal by Pope John Paul II in October 2003, while he was archbishop of Sydney. Ten years later, Pope Francis appointed Pell a member of his Council of Cardinals, and the year after, he put him in charge of Vatican finances. His work there won praise and admiration, especially his apparent discovery of $1.5 billion in assets in previously unreported Vatican accounts.

In 2017, Pell left Rome for Australia to defend his innocence of charges that he had sexually abused two 13-year-old boys after Sunday Mass in Melbourne in 1996 and 1997.

He was convicted in 2018. After 404 days in prison, the cardinal was acquitted in 2020, when Australia's High Court unanimously overturned Pell's conviction. 

That same year a Royal Commission report on sexual abuse made public its findings on Pell, including claims that he was aware of sexual abuse by clerics in the 1970s and 80s, and failed to act. Pell rejected the claims as "not supported by evidence."

He returned to live in Rome later in 2020.

Fisher said the cardinal marked "404 days spent in prison for a crime he did not commit" despite "media, police, and political campaign to punish him whether guilty or no."

Pell's brother David said the family "knew that it was not true."

"We had to be stoic against the relentless campaign to smear George's life, especially with the youngest members of our family," he said. 

At the same time, Pell's brother noted the cardinal's "magnificent" prison diaries that resulted from his imprisonment. He thanked Catholic and non-Catholic supporters of Pell, including those who had sent more than 4,000 letters of support. Some letters came from Pell's former fellow prisoners.

"We sympathize with the legitimate victims and are in complete abhorrence of the criminals. Our own family has not been immune to this evil," David Pell said. It is "simply untrue" to say he lacked sympathy for victims, said Pell's brother, contending the cardinal was "unjustly convicted for his predecessors' failings."

Pell's brother said he and his family had "no idea of the evil curse that was perpetrated upon the innocent children of unaware parents, by secretive, deviant, and manipulative criminals." 

He also recalled his brother's happiness to serve as archbishop of Sydney.

"He was at home here. He loved Sydney, and gauging by the outpouring of love as he laid in state and today, Sydney loved him."

About 2,000 people arrived at the cathedral's forecourt to secure a seat inside. Many stayed and took part in Mass even though they could not enter the cathedral.

Leading dignitaries in attendance included former Prime Ministers John Howard and Tony Abbot and Peter Dutton, leader of the opposition Liberal Party. Current Prime Minister Anthony Albanese and New South Wales Premier Dominic Perrottet both sent representatives.

Abbot spoke at the funeral about Pell's place in Australia, calling him "one of our greatest sons." He suggested the late cardinal was "made a scapegoat for the Church itself," the U.K. newspaper The Guardian reported. On Jan. 14. Pope Francis presided over the rite of Final Commendation and Farewell.

About 150 protesters critical of Cardinal Pell and Catholicism gathered outside. Some bore banners saying the cardinal should "burn in hell." Four or five mourners objected strongly to some protesters and police intervened and arrested one man carrying a rainbow umbrella, The Catholic Weekly reported. 

David Pell said the cardinal was a friend of Pope Francis and was greeted by the pope in the Apostolic Palace after he returned to Rome from prison.

"When he arrived, he was stunned, as he was afforded the complement of a cohort of Swiss guards, something only reserved for visiting heads of state."

Pope Francis, in a Jan. 11 condolence message, praised Pell's "dedication to the Gospel and the Church" and noted his work on economic reform of the Holy See.

Cardinal Giovanni Battista Re, the dean of the College of Cardinals, celebrated a Requiem Mass in Rome at St. Peter's Basilica.
Full Article