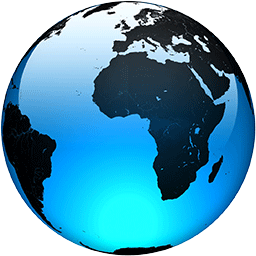 More Republicans hesitant on Ukraine funding as Zelensky talks to lawmakers, UN

Published
As Ukrainian President Volodymyr Zelensky is making his case to the United Nations and the U.S. Congress for more military aid to fight the war against Russia. / Credit: Shutterstock

Washington, D.C. Newsroom, Sep 20, 2023 / 18:50 pm (CNA).

As Ukrainian President Volodymyr Zelensky is making his case to the United Nations and the U.S. Congress for more military aid against Russia, a growing number of Republican lawmakers have expressed reservations about sending the country tens of billions of additional taxpayer dollars.

"While Russia is pushing the world to the final war, Ukraine is doing everything to ensure that after Russian aggression, no one in the world will dare to attack any nation," Zelensky said at the United Nations meeting in New York City on Tuesday as he urged foreign leaders to stand against Russia.

"Weaponization must be restrained," Zelensky said. "War crimes must be punished. Deported people must come back home. And the occupier must return to their own land."

During Zelensky's trip to the United States, he also plans to visit Washington, D.C., to meet with members of Congress about additional aid to support Ukraine's military effort against Russia's invasion. The United States has already approved more than $113 billion in humanitarian and military support for Ukraine throughout the war, but President Joe Biden is asking Congress to approve another $24 billion in emergency funding for Ukraine.

-Growing hesitation among Republicans-

Most Republican lawmakers and every Democratic lawmaker have supported previous Ukrainian funding packages, but opposition to additional aid is growing within the Republican Party. Some polls have shown a slim majority of Republican voters opposing more aid to Ukraine and more Republican lawmakers are hesitant to support Biden's request for emergency funding. 

"Is Zelensky elected to Congress?" Republican House Speaker Kevin McCarthy told a press gaggle when asked whether he will commit to more funding for Ukraine's war effort this week. 

"Is [Zelenksy] our president?" McCarthy continued. "I don't think I have to commit [to] anything. I have questions for him. Where's the accountability in the money we already spent? What is the plan for victory? I think that's what the American public wants to know."

McCarthy famously promised that Republican leadership would not write a "blank check" to Ukraine last year, but has consistently voted to support aid for the war effort. Other Republican lawmakers who have voted for aid, such as Republican Reps. Mike Garcia and Nancy Mace, have also suggested that Congress focus on domestic needs instead.

Republican Rep. Lisa McClain said in a statement to CNA that "Vladimir Putin's illegal and aggressive invasion of Ukraine is reprehensible" and that "the United States has stood with Ukraine in this war since day one," but also warned that the United States is falling short of domestic obligations.

"To write another check for a foreign war while we still haven't given relief aid to Maui or East Palestine is a big ask that will not be met with open arms," McClain said. "I think all Republicans have no issue standing in solidarity with Ukraine, but we have real problems here at home that need to be addressed first."

Republican Rep. Paul Gosar, who has taken a strong stance against military aid to Ukraine since the beginning of the war, told CNA in a statement provided by his office that he will continue to oppose any funding requests "to perpetuate the needless death and destruction on both sides in this war."

"Our nation is under attack at the southern border, inflation is at an historic high and our country is buried in $33 trillion national debt," Gosar said. "Anyone in Congress who thinks differently should spend more time away from Washington, DC, because most Americans are fed up with the war and the endless spending. Congress should stop wasting money in Ukraine and focus on America's needs."

-Will it be enough to block more aid?-

In spite of this growing movement, some members of Republican leadership believe this faction is still a minority of the party's elected officials. When contacted by CNA, Republican Rep. Michael McCaul's office referred to statements the congressman made to CNN this week. 

"I do think the majority of the majorities in both [the] House and Senate support this effort [to provide additional aid to Ukraine]," McCaul, the chairman of the House Committee on Foreign Affairs, said. 

"We'll be meeting with Zelensky on Thursday," McCaul continued. "...But I think we also need answers. …A lot of members want to know, 'what is the plan for victory? Why aren't we putting the weapons into Ukraine that they need to win, rather than a slow bleeding survival rate that was counterproductive to the counteroffensive?'"

Republican Senate Leader Mitch McConnell has also maintained staunch support for military aid to Ukraine in the country's fight against Russia. While speaking in the Senate this week, McConnell doubled down on support for aid to Ukraine. 

"Tomorrow, I'll join colleagues in welcoming President Zelensky to the Capital," McConnell said. "I'll continue to make the case myself for sustained support for the Ukrainian cause, not out of charity, but out of a primary focus on Americans' interests."

Support for continued aid to Ukraine has also remained strong among Democratic lawmakers, who have not seen a similar opposition movement rising from within their party.
Full Article