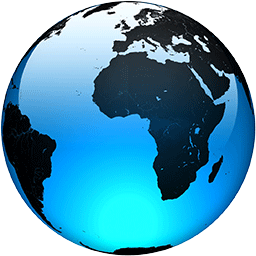 Paloma Faith sparks backlash after knocking The Little Mermaid: 'Wtf is this s**t?'

Published
Paloma Faith has sparked a backlash after she attacked Disney's new live-action remake of The Little Mermaid, saying it encourages girls to "give up their voice".

After months of hype surrounding Halle Bailey's captivating performance as the flame-haired Ariel and Melissa McCarthy's drag-inspired take on the malevolent sea witch Ursula, Disney's reboot swum to box office victory during its opening weekend, earning rave reviews from the public with its representation.

But not everyone is happy about story's renaissance. In a now-deleted Instagram story, singer Faith criticised the film after watching it with her daughters.

"Just seen the new Little Mermaid with my kids," she wrote, "and while I think Halle gives a good performance and it's great casting, as a mother of girls, I don't want my kids to think it's OK to give up your entire voice and your powers, to love a man.

"Wtf is this s**t. Not what I want to be teaching next gen women at all."



Paloma Faith slams new live-action 'Little Mermaid' movie:

"I don't want my kids to think it's ok to give up your entire voice and your powers to love man. WTF is this sh*t?" pic.twitter.com/POZIbKZ3Tx

— Pop Crave (@PopCrave) May 29, 2023

The Little Mermaid follows mythical sea creature Ariel who, fascinated by human life, falls in love with Prince Eric (played by Jonah Hauer-King). To achieve her dreams of living on land, she strikes a deal with the nefarious Ursula, who gives her legs in exchange for her voice.

Alongside the uplifting message of pursuing your dreams in the song "Part of Your World", the film has specifically updated "Kiss The Girl" and "Poor Unfortunate Souls" to promote consent and female empowerment, while Bailey has spoken about how the new film moves forward from Disney's original storyline of Ariel pursuing a man's love.

"I'm really excited for my version of the film because we've definitely changed that perspective of just her wanting to leave the ocean for a boy," she told Edition magazine.

"It's way bigger than that. It's about herself, her purpose, her freedom, her life and what she wants.

"As women, we are amazing, we are independent, we are modern, we are everything and beyond, and I'm glad that Disney is updating some of those themes."


View this post on Instagram

A post shared by Halle Bailey (@hallebailey)



Now, many people are questioning how "Better Than This" singer Faith could be oblivious to the storyline, which has been a part of popular culture for decades.

"Ariel in The Little Mermaid doesn't give up her voice for a man," one social media user wrote. "She gives up her voice to be human. Falling in love is one of her human experiences, but it wasn't the reason. 'Part of Your World' is literally about this."

Some have also argued that this is not the right moment to take issue with the film's themes, especially during a time when Bailey is fighting bigotry.



Has she not seen the original? Why would you take your child to a movie without knowing the description esp when the movie was a previously cartoon… it feels like her issue is something else

— BIG JEFÉ
(@thekevojefe) May 29, 2023



Idk what she was expecting to see as if that's not always been the original plot to the Little Mermaid since 1989. oo and if only she knew of the real grimm tale behind the little mermaid from hans christian andersen…

— steven ❀ // doja's favorite
(@arianaunext) May 29, 2023

The criticism is particularly confusing considering that Ariel, rather than Eric, defeats Ursula in the remake.



it's even funnier because the animated version is the one where it's all about a boy, while the live action is much more than a boy

— ruben (@FWGRANDEE) May 29, 2023



Ariel's arc in The Little Mermaid encouraged me to pursue my dreams and ambitions. She was, and remains, a great role model for little girls everywhere.

— Calista Toner (@Calista_Toner) May 29, 2023



god forbid, a character makes mistakes and has to learn from them. It's not like that's what makes them interesting and engaging in the first place

— HTSA (@HTSA_art) May 30, 2023

Meanwhile, others have located a tweet from 2009 in which Faith expressed her love for the original animated film.



when i grow up i want to be the little mermaid

— Paloma Faith
(@Palomafaith) October 30, 2009

The Pennyworth star is not the first to miss the message of The Little Mermaid. In 2018, Keira Knightley told Ellen DeGeneres she had "banned" her daughter from seeing both this film and Cinderella.

"This is the one that I'm quite annoyed about because I really like the film," she said at the time. "But Little Mermaid [is banned, too]. I mean, the songs are great, but do not give your voice up for a man."

However, reflecting on how her character is now a role model, Bailey told Essence magazine: "It feels so amazing to be able to be representation for this new generation, for this big film that we've all known and loved for a very long time.

"Ariel has meant the world to me since I was five years old, so getting to reimagine her with the colour of my skin is so beautiful, and I'm just grateful to be in this position."

The Little Mermaid is in cinemas now.
Full Article