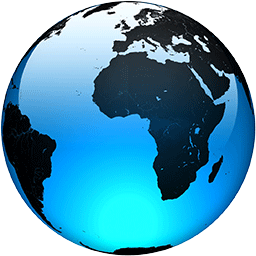 Gay soldiers forced into electroshock 'conversion' therapy by UK armed forces, leaked report says

Published
A long-awaited report on historic homophobia in the armed forces will reportedly confirm that gay British soldiers were subjected to horrific electroshock treatment.

The review will reportedly detail how LGBTQ+ military staff were forced to endure so-called 'conversion therapy', sexual assault, unwarranted surveillance and blackmail from their superiors between 1967, when homosexuality was partially decriminalised, and 2000, when the ban on gay soldiers serving in the military was lifted.

Anonymous testimony from one victim in the report, as seen by Bloomberg, includes descriptions of having electrodes attached to their head, being shown images of women and given shocks which left "bruising/burn marks" on the skin.  

The LGBT Veterans Independent Review was carried out by chair Lord Etherton, independent of both the government and the armed forces, and was reportedly submitted to the government last week for review and response. 

However, campaigners now believed the release of the official report will be delayed until later in the summer, and there are concerns that it could become buried due to the long Commons recess. 

In a joint statement, ex-Naval officer and Fighting with Pride chair Craig Jones and former RAF officer Caroline Paige told the Mirror that more 1,150 veterans came forward to share how the gay ban "devastated their lives, causing impoverishment, the loss of careers; homes; families; friends and lifelong trauma". 

"These veterans returned to the darkest of their days to submit their experiences to the review," they said.

"To delay publication of this report perpetuates the injustice and cruelty of the ban; further letting them down after all these years. Our veterans deserve to see the report they courageously trusted in.

"The report, completed by one of our most senior Law Lords, will reveal how military police hunted them down, subjected them to brutal investigations, during which some were abused.

"Many served prison sentences, as recently as 1995. Despite their experiences, these veterans hold our Armed Forces in high esteem and have continued their service by the act of giving evidence.

"The report will tell a story which is a shame upon the United Kingdom and this report should be made public now."

*A culture of homophobia in the armed forces *

According to Bloomberg, which obtained a copy of the report, the review details an overt culture of homophobia at every level of the UK armed forces, with gay military personnel offered conversion therapy to cure their same-sex attraction as recently as the 1990s. 

Another anonymous account, from someone who served in the Royal Air Force, recalls they were made to sit on a commode and had electrodes attached to their head, whilst medical staff drank lager and said they had a 'shadow' on the brain – which was the reason for their sexuality. 

Other veterans told the review that they were sexually assaulted by senior staff and then either dismissed when they complained or told they would be outed as gay and dismissed from the forces. 

One woman who said she joined the navy in the 90s before being kicked out for being gay, detailed how her treatment led to alcohol dependency and a negative effect on her mental health. 

According to Bloomberg, the report also calls for the Tory government to officially apologise to LGBTQ+ veterans for the policies which caused their treatment, and compensate them for lost earnings and pensions.

The Telegraph reported on Friday (26 May) that some veterans could be entitled to six-figure sums. However, until the report is published fully and the government states its intentions, it is not known if this route will be pursued. 

In a Facebook post on Saturday (27 May), Fighting with Pride urged their members and the public to be cautious of stories covered in the national press prior to the report's official publication, stating: "We know this will cause disquiet for the thousands of veterans, serving personnel and families who await the outcomes.

"As much as you can, we suggest you approach the stories with caution. There are lots of rumours swirling around at the moment."

CEOs of Fighting With Pride, Craig Jones MBE and Caroline Paige, pose with a wreath as they attend the Remembrance Sunday Procession on 14 November 2021. (Getty/Hollie Adams)

In response to claims made about the delay, a government spokesperson said: "We are proud of our LGBT+ veterans and grateful for their service in defence of our nation.

"We can confirm that Lord Etherton has concluded his independent review and submitted his report to the government.

"In line with the terms of reference we will carefully consider the findings and respond in due course."

The ban on LGBTQ+ people serving in the military was lifted in January 2000 and it is believed that between 1967 and 2000, thousands people were dismissed from the armed forces due to the archaic policy.
Full Article