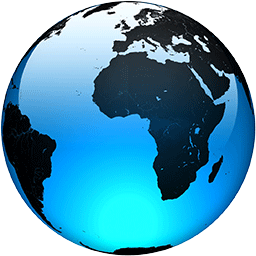 Legendary Australian rockers dance on the grave of Tennessee's drag ban with defiant performance

Published
Award-winning Australian rock band King Gizzard and The Lizard Wizard have performed their Tennessee show in drag to "celebrate" the state's drag ban being deemed unconstitutional.

On Saturday (3 June), King Gizzard and The Lizard Wizard took to the stage for their third show at The Caverns Amphitheater in Grundy County, Tennessee – all dressed in drag.

The one-of-a-kind Pride Night performance came just hours after federal judge Thomas Parker ruled Tennessee's law banning drag in public spaces unconstitutional.

Referencing the oppressive ban and the group's decision to perform in drag, guitarist Joey Walker told the audience: "This ain't no protest, baby … This is a celebration!" 

Vocalist and harmonica player Ambrose Kenny-Smith joked that it would be the "the first and last time you'll ever see [him] on stage in shorts". 

On Twitter, people have praised the band for highlighting the temporary injunction put in place by Judge Parker to block the drag ban bill from being enacted. 



King Gizzard and the Lizard Wizard performed their whole show at the The TN Caverns in drag last night in protest of anti-queer legislation in this state and others. pic.twitter.com/ti5hMU0QJs

— Gila Monster Mash (@therulingglass) June 4, 2023

The five rockers' performance in drag follows displays of solidarity with the LGBTQ+ community from artists including Taylor Swift, Hozier and Hayley Williams, taking to stages across the US to protest anti-LGBTQ+ laws. 

In April, Lizzo performed in Tennessee with a whole bunch of Drag Race faves and local queens in defiance of the state's anti-drag law, while May saw Texan singer and songwriter James McMurtry protest Tennessee's drag-ban by performing in a dress at his Nashville and Knoxville shows. 

Tennessee's drag ban – the first anti-drag bill to pass through US state legislature – would have come into effect on 1 April. However, Judge Parker ruled it too broad to be enacted and temporarily blocked the law, before deeming it "unconstitutional" in a new ruling on 2 June.

In Florida, frontman of rock band Tool, Maynard James Keenan, protested against the sunshine state's new anti-drag ban by dressing up in drag during a performance on 21 May. Keenan donned a blonde wig, red lipstick and prosthetic breasts in a bid to oppose the state's HB1438, which bans drag performances where children are present.

Republican Ron DeSantis, who days before the performance signed five discriminatory anti-LGBTQ+ bills into law, said the law is to protect children from "indoctrination and confusing concepts like gender identity". 
Full Article