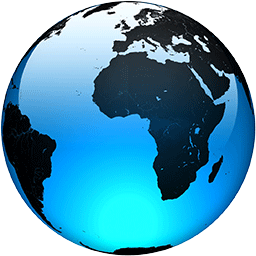 Greta Van Fleet singer Josh Kiszka comes out as LGBTQ+ in response to Tennessee laws

Published
American rock singer Josh Kiszka, a founding member of Grammy-award-winning band Greta Van Fleet, has come out as LGBTQ+, in an emotional message to his fans.

The 27-year-old musician lives in Tennessee, which earlier this year became the first US state to ban public drag performances before the law was ruled unconstitutional by a federal judge.

Tennessee has passed several other anti-LGBTQ+ laws, including one which bans gender-affirming healthcare for trans youth, and Republicans in other states are proposing similar bills.

Moved by the wave of hatred, Kiszka has confirmed that he is part of the LGBTQ+ community, telling fans why it is important for him to be out.

Posting a photo of him performing, surrounded by rainbow lights, on Instagram, the singer wrote: "Where I've settled in Tennessee, legislators are proposing bills that threaten the freedom of love.

"It's imperative that I speak my truth not only for myself, but [with the hope of changing] hearts, minds and laws in Tennessee and beyond."

Kiszka revealed that he has been in a "loving, same-sex relationship" for the past eight years, and his loved ones have known for some time.


View this post on Instagram

A post shared by Josh M. Kiszka (@joshmkiszka)



*Greta Van Fleet's Josh Kiszka 'champions positivity' after coming out*

Kiszka's band includes his twin Jake, younger brother Sam and friend Danny Wagner.

He has endured speculation surrounding his sexuality for a while, but has not spoken publically about his relationship until now.

"Over the years, the outpouring of love for the LGBTQ+ community has been resounding, but there is still work to be done for LGBTQ+ rights in [Tennessee], the nation and the world," he added to his post, sharing the Instagram handles of queer support charities across the US.

He rounded off his statement by saying that the community would remain defiant by "championing positivity and acceptance" in the face of the discriminatory laws.


View this post on Instagram

A post shared by Josh M. Kiszka (@joshmkiszka)



Fans have flooded his comments to offer their support and thanks, praising him for his bravery.

"Josh, we love you more than you know. Thank you for sharing your story and using your platform to advocate and fight for love," one fan wrote. "You're a remarkable human. Thank you for being you and inspiring so many others to share their own stories."

Another wrote: "I don't know how to express how proud of you I am, Josh. For years, people threw same-sex accusations as insults at you and you never let it take away from what you have. You just did a very, very brave thing and I just have no words to say except I love you."

A third simply said: "Josh said gay rights."

Greta Van Fleet have released three albums and two EPs, including From the Fires which won the 2019 Grammy Award for best rock album.

Republicans in states such as Florida, Kentucky and Texas are upping their agenda of rolling back rights for queer residents, with hundreds of anti-LGTBQ+ bills being proposed already this year.
Full Article