7 HUGE Video Game Innovations on the Horizon | MojoPlays

Welcome to MojoPlays! Today we're looking at the future of gaming! What devices or innovations will take games to the next level? Well here's just a few to think of… If you think what you're..
Credit: WatchMojo Duration: 09:01
Published
Top 10 Most Popular Games During the Quarantine

These are the games that are apparently getting people through the struggles of lockdown! For this list, we're looking at the video games that have become popular during the global quarantine.
Credit: WatchMojo Duration: 11:34
Published
Top 10 Low Budget Games That Made Millions

The financial return on these games was insanely huge! For this list, we'll be going over the video games with small starting budgets that went on to make millions of dollars in profits.
Credit: WatchMojo Duration: 08:52
Published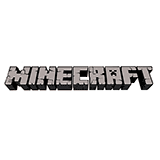 Minecraft Dungeons has charm and potential, but needs lot more time in the furnace
Minecraft is one of the most popular games on the planet, so it's natural that Microsoft, after buying creator Mojang some years back, would attempt to apply the genre's playful, blocky aesthetic..
TechCrunch - Published
Minecraft, a virtual blockbuster
Since its debut in 2009, Minecraft has become one of the bestselling video games of all time, remarkably without guns or blood! More than 91 million people play it every month. But it's more than a..
CBS News - Published
Minecraft celebrates 200M copies sold, still has 126M players per month, more
Minecraft, the blocky game that just won't go away, is having a big year and is one of the highest-selling video games of the last decade. Over the last couple months, as more gamers flock to virtual..
9to5Toys - Published
GameStop's massive 1-day gaming plush sale from $1.50: Mario, Pokémon, more
For today only, as part of its Deals of the Day, GameStop is offering* 50% off* a wide selection of plushies and cuddly figures from your favorite gaming franchises. Everything in the sale ships free..
9to5Toys - Published
Search this site and the web: