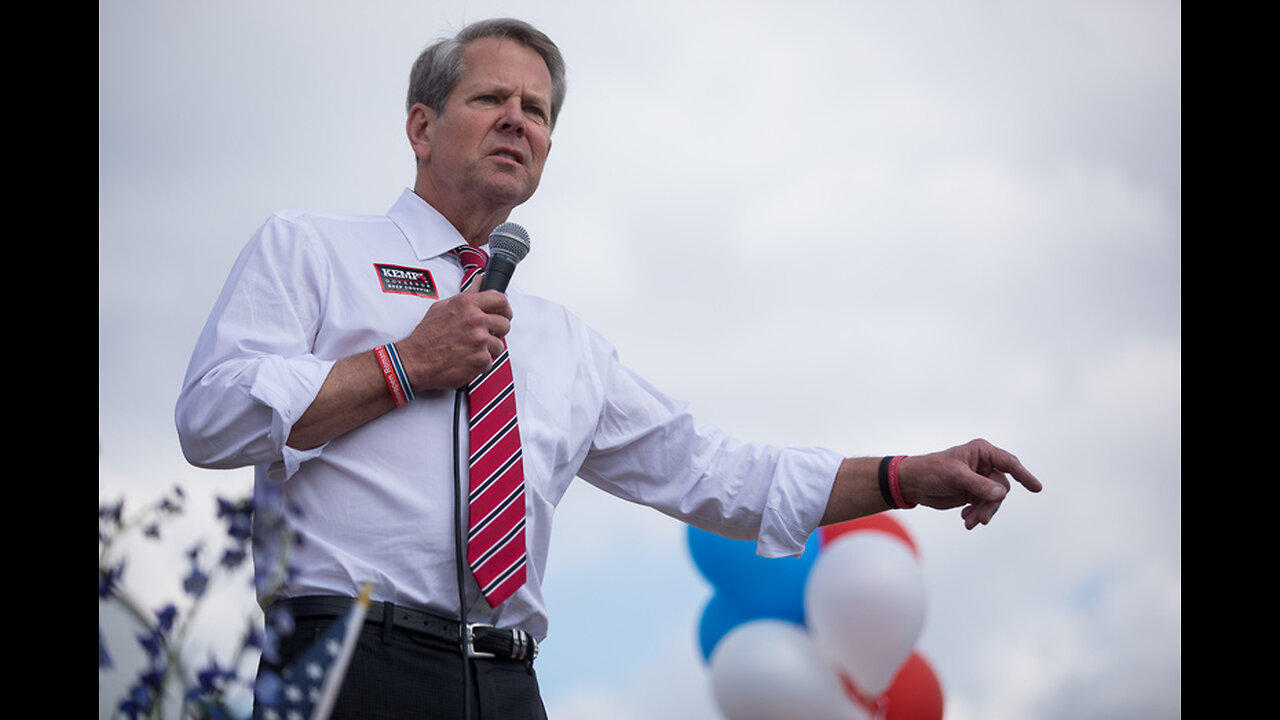 Georgia Governor Brian Kemp has issued a state of emergency over Antifa and activated 1000 national guard troops.
The National Archives weighs searching all ex presidents and vice presidents for records of classified and top secret documents.
Top national archives official agrees to speak to House Oversight committee.
NIH failed to oversight Eco Health Alliance coronavirus research.
U.S. Government failed to track 8 million dollars in grants to Eco Health Alliance.
Golden horned, demonic statue dedicated to Justice Ginsberg on top of New York courthouse sparks outrage.
Biden's promise to send 31 Abrams tanks to Ukraine could take a year.
Jim Jordan's committee plots first anti Biden hearing on the border.
Mike Pompeo says he knows Adam Schiff leaked classified documentation during his time as CIA head and Secretary of State.
New York legislature votes to codify abortion into the state constitution.
Buzzfeed announces plans to use AI for content creation.
How will the public know if AI wrote a news article or a human?
Biden makes first move towards national rent control.
Getting Pfizer's covid 19 vaccine and flu shot the same day may raise the risk of stroke.
Ukrainian United Nations official fired after handing over 58 million dollars to man and 3 million dollars to his daughter to produce a Joss Stone song.
New House intel committee member calls for Biden damage assessment for Biden family after multiple sets of classified documents found.
Secret Service gathering information after GOP request for Biden home visitor logs.
20 Republican states sue Biden for migrant parole program.
Schiff to make senate run after being ousted from the House Intel committee.
Mayor Adams plans to counteract bail reform laws in the state to address violent recidivism.
Katie Hobbs to bus illegal aliens out of Arizona, won't say to where.
School was warned about gun toting six year old before he arrived at the school.
Why weren't the police notified?
Why wasn't the school immediately put on lockdown?
Why was the child allowed into the school and why was the gun not found upon searching the child's backpack?
U.S. bans former President of Panama from entering the country due to "significant corruption".
Mexico's former top cop worshipped death cult.
Kanye West seen shopping with new wife at Balenciaga store wearing German armed forces shirt.
James Comer suggests that there's a coordinated effort by the Biden administration to hide information about the family and shady business deals.
Arizona State Senator Wendy Rogers reacts to newly discovered signature verification and voting machine failures that put 500,000 2022 ballots into question.
More on Crimson Contagion, 2019.
More news.