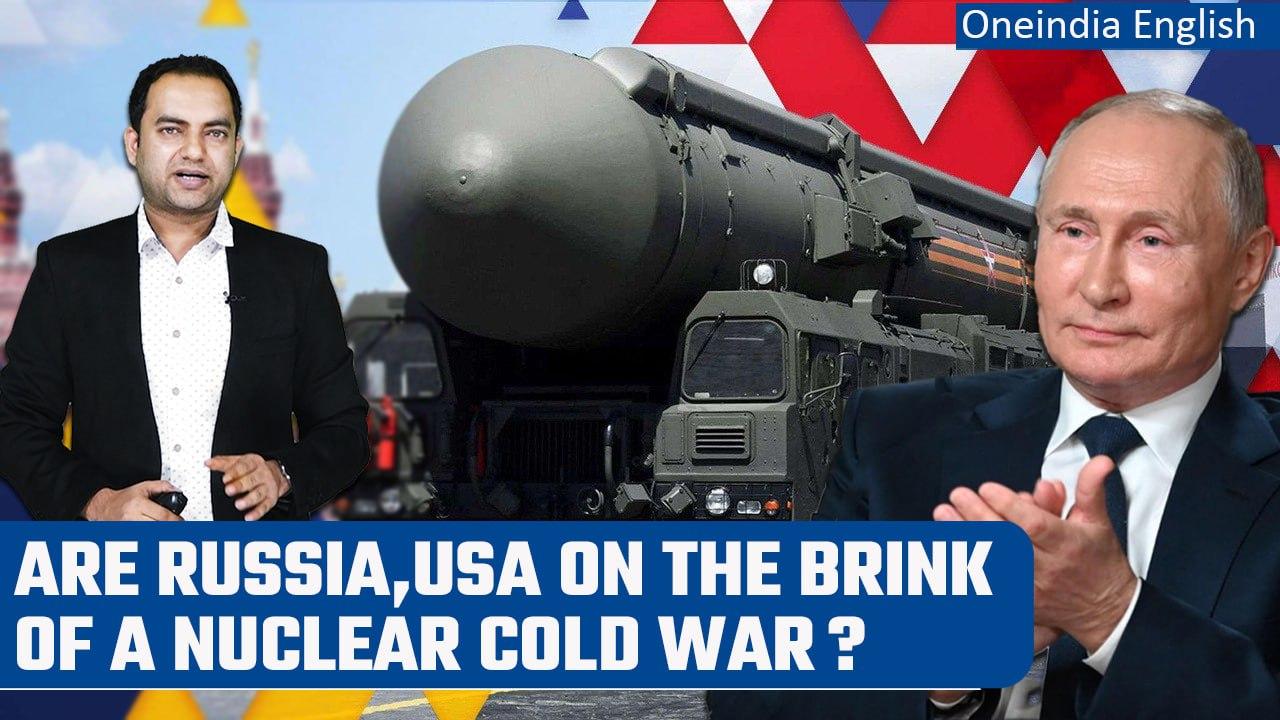 After Joe Biden took the world by surprise by visiting Ukraine this Monday morning…Tuesday was the turn of Vladimir Putin.
In his 2 hours long state-of-the-nation address, the Russian President minced no words in criticising the West..and blaming them for the imbroglio in the war with Ukraine.
He also did not hesitate in accusing Ukraine's leaders of taking the country's population "hostage" and added that Kyiv is "serving the interests of foreign powers".
But in this two hour long address, the one thing that stood out was his declaration of suspension of a treaty that puts restrictions on nuclear arms weapons.
Together, the US and Russia own 90% of the world's nuclear weapons.
The name of this treaty is "new START".
In this video, we examine what is this new START that Russia chose to suspend..and what its history is.
But before that, don't forget to like, share and subscribe to Oneindia.
#NewSTART#Putin#nucleartreaty