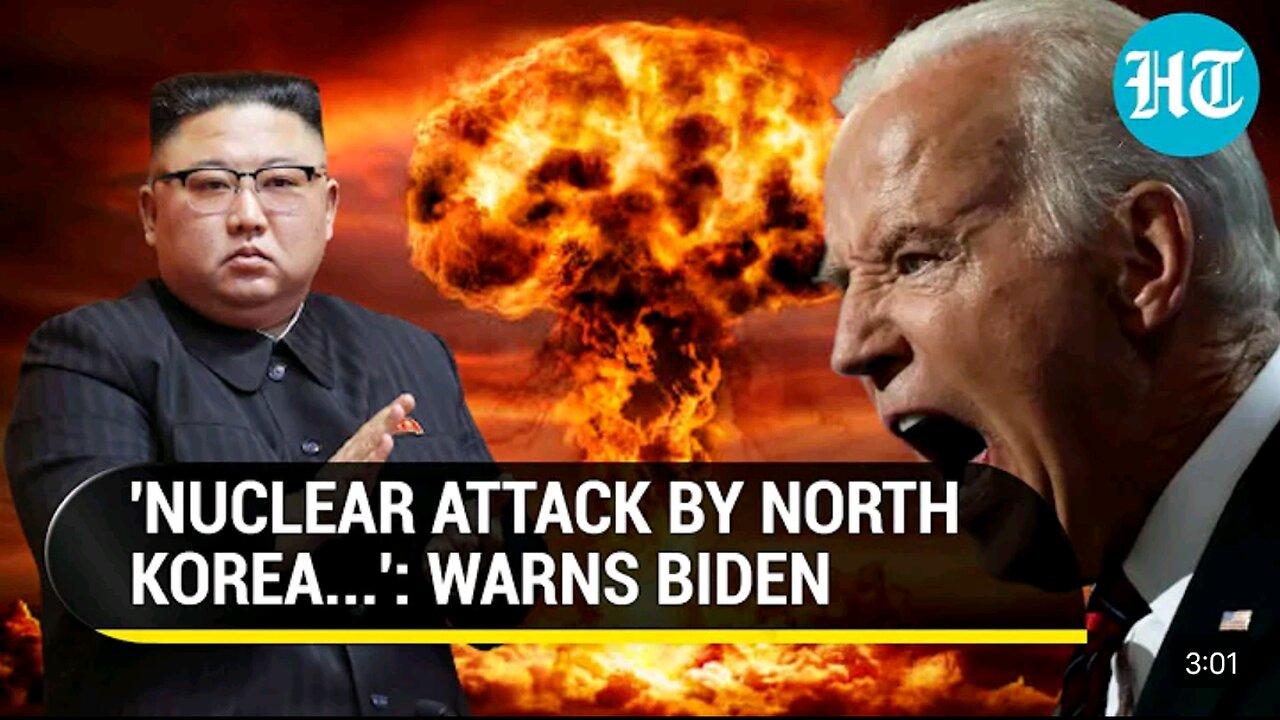 North Korean leader Kim Jong-Un's nuclear sabre-rattling has infuriated the U.S. president.
Joe Biden has threatened North Korea with a nuke response if it attacks South Korea or the U.S. Biden said that a nuke attack by North Korea would result in the "end of the Kim Jong-Un regime.' The U.S. security shield for South Korea has been strengthened in the face of the nuclear-armed North's aggressive missile tests.
According to the South Korean President, the response to the North's provocations will also include the United States nuclear weapons.