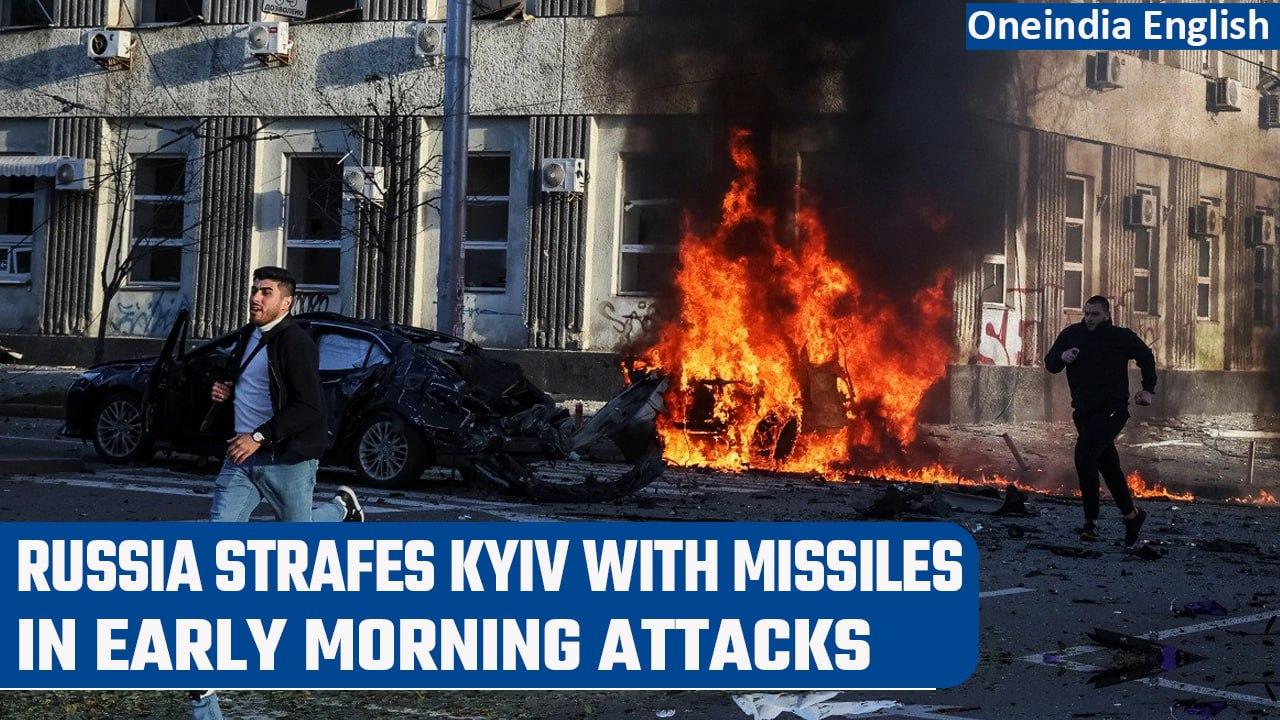 Ukraine's capital Kyiv came under a Russian aerial attack early morning today that involved swarms of drones ..and a barrage of cruise and ballistic missiles.
Ukrainian officials said that their defense systems had shot down objects over several districts of Kyiv.
At least 10 loud explosions were heard over the capital city in the early hours of this morning.
This was 8th Russian attack so far this month on Kyiv.
This early morning attack has been termed "exceptional" …as it involved the most number of missiles fired by Moscow in the shortest time and from different directions.
It was not immediately known how many Russian missiles and drones targeted the city… or the extent of possible damage and casualties.
Air raid alerts were sounded across all of Ukraine as the Russian attack got under way.
Nearly all of Ukraine was under air raid alerts this morning.
There are still no confirmed reports about how many objects were shot down over the city and if any of them managed to hit their target.
It was also not clear whether it was a missile or just a drone attack.
#Russiaukrainewar #Kyivattack #Zelenskyy ~PR.153~HT.98~ED.101~