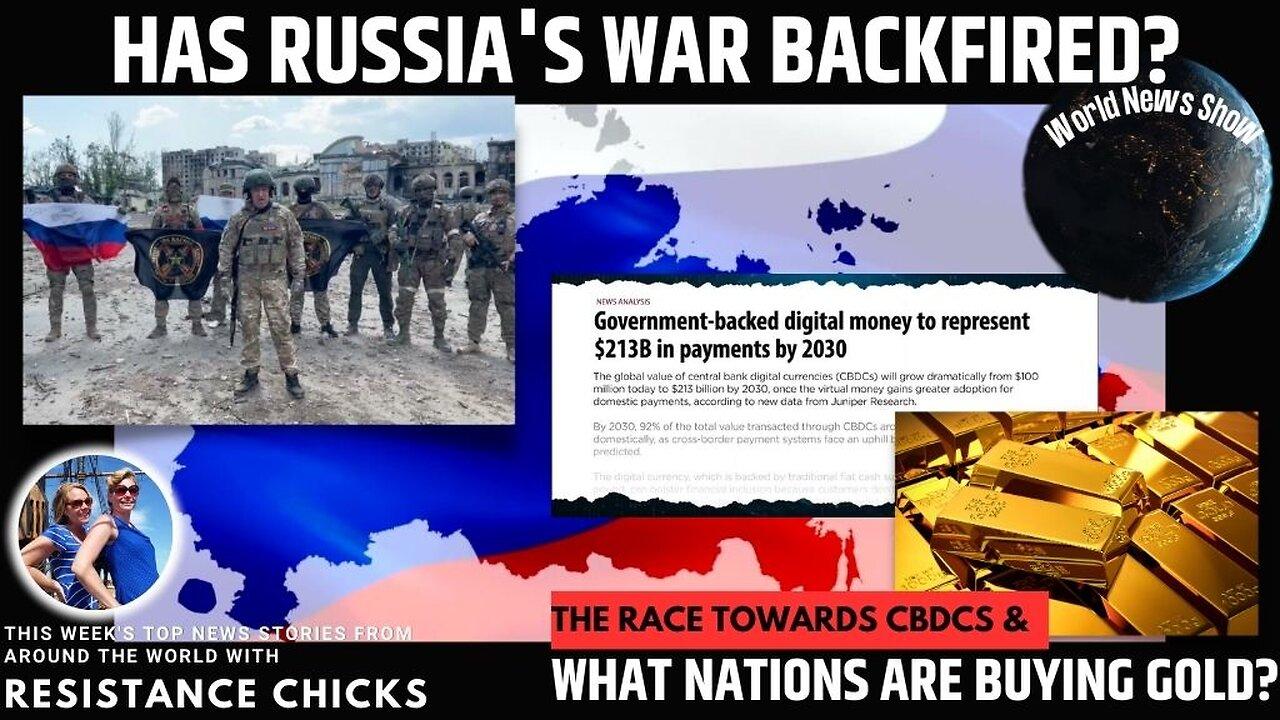 EARLY LIVE TIME TODAY!
Weekly World News Report- The Wagner group chief claims he has secured Bahkmut but it comes at a heavy cost.
Russia sought to "demilitarize" Ukraine, but has instead, militarized it with some of the best weapons in the world.
Irish luck may be running out with its new hate crime bill.
China is leading the way as more and more countries turn to gold to stabilize their currency, such as Poland as they resume buying gold.
As one African nation sees its CBDC trial fail, Zimbabwe is taking drastic approaches with its money, even making miners pay taxes in gold... Join us as we go all around the world with this week's World News Report!