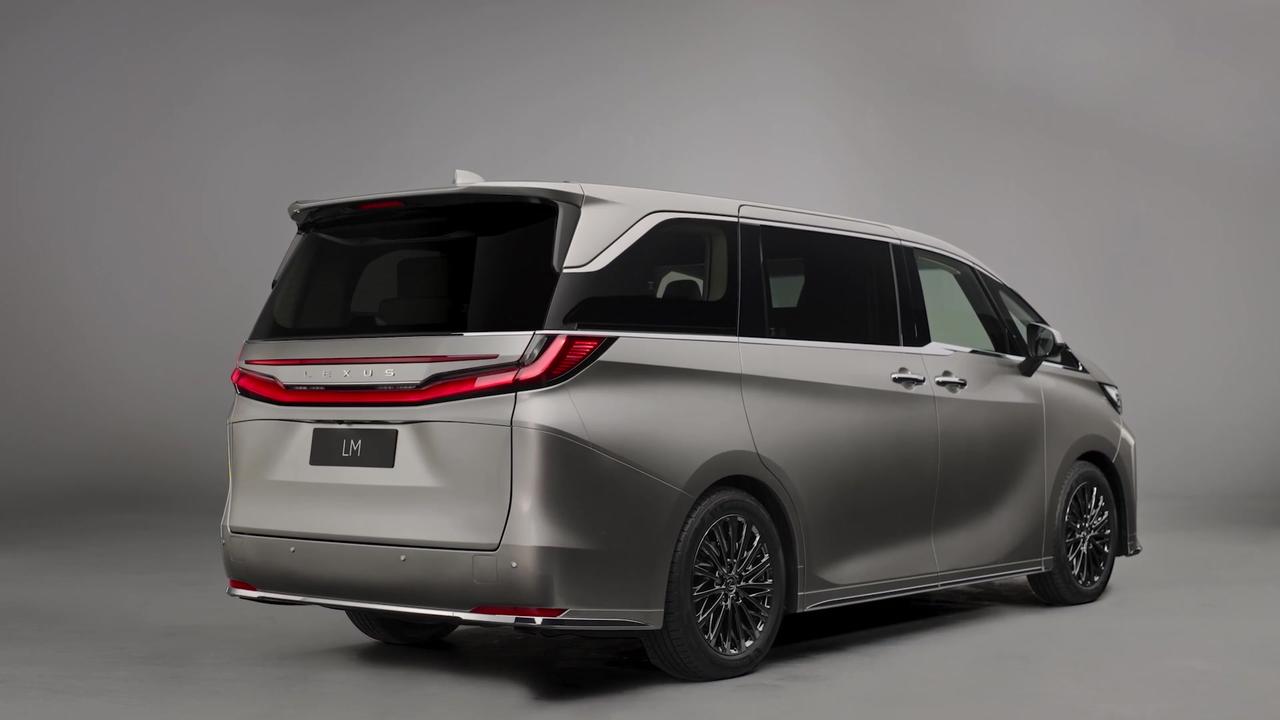 Lexus has reimagined the concept of chauffeur-driven personal mobility with the world premiere of the second-generation LM flagship MPV at the 2023 Shanghai International Automobile Industry Exhibition.
The all-new LM offers exceptional rear-seat amenity, supreme comfort and quietness, and the choice of two hybrid-electric powertrains.
The new-generation model has been completely redesigned and will be launched in more than 60 countries.
Lexus designers used the mantra of """"Dignified Elegance"""" when crafting the new LM, combining an expressive and sophisticated exterior design befitting a flagship MPV with a spacious and comfortable interior.
The LM is immediately identifiable as a member of the Lexus stable with its evolutionary spindle body, expressed seamlessly through a body-coloured grille that integrates into the body for optimised aerodynamic and cooling performance.
Stylish alloy wheels are available in 17- and 19-inch specifications.
Globally, the LM will be available with a two-row, four-seat layout or a three-row arrangement with the choice of six or seven seats.
The crown jewel of the LM range is the opulent four-seat layout that places a partition between the front and rear seats for complete privacy.
The upper part of the partition features a plate of smoked glass to promote both seclusion and openness, paired with a sizeable 48-inch widescreen display that can be used for business purposes such as online meetings as well as entertainment.