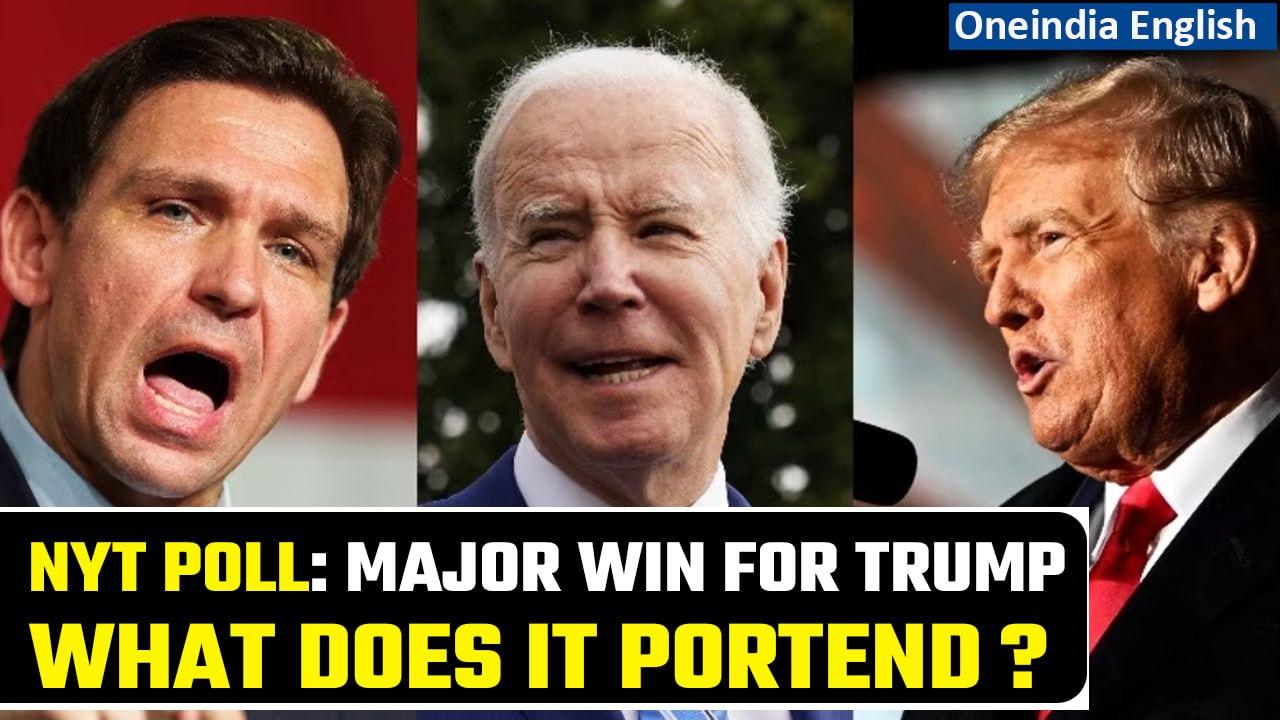 According to the first New York Times poll for 2024 Presidential campaign, former President Donald Trump is dominating his rivals for the Republican presidential nomination, leading his nearest challenger, Gov.
Ron DeSantis of Florida, by a landslide 37 percentage points nationally among the likely Republican primary electorate.
Trump has decisive advantages across almost every demographic group, region and in every ideological wing of the party.
As per this survey, he is led by wide margins among men and women, younger and older voters, moderates and conservatives, those who went to college and those who didn't, and in cities, suburbs and rural areas.
The poll shows that some of his contender…Ron DeSantis's central campaign arguments — that he is more electable than Mr. Trump, and that he would govern more effectively — have so far failed to break through.
Even Republicans motivated by the type of issues that have fueled Mr. DeSantis's rise, such as fighting "radical woke ideology," favored the former president.
Overall.
Trump was led DeSantis 54 % to 17%.
No other candidate topped 3 percent support in the poll.
#NYTSiennapoll #Donaldtrumpnytpoll #USPresidential2024poll ~PR.153~ED.194~HT.96~