Big Tech
Group of major technology companies
---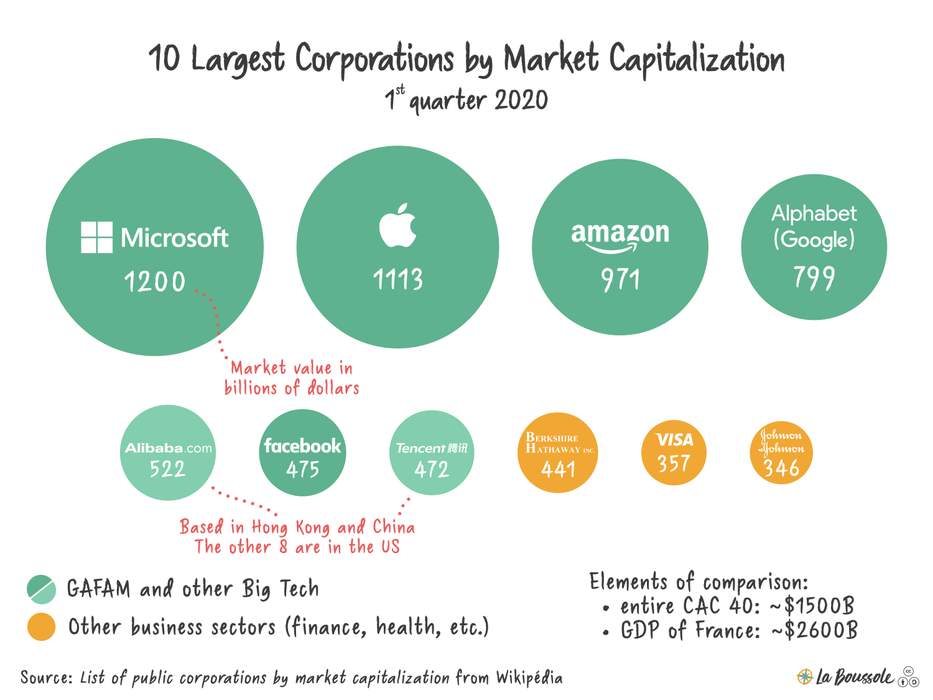 Big Tech, also known as the Tech Giants, the Big Four, and the Big Five, is a name given to the five largest and most dominant companies in the information technology industry of the United States—namely Amazon, Apple, Facebook, Google, and Microsoft. These companies have been among the most valuable public companies globally, each having had a maximum market capitalization ranging from around $500 billion to around $2 trillion USD.
Rep. Ken Buck argues more social media platforms need to be formed to create competition against Big Tech.
Former President Trump on Wednesday slammed the Facebook Oversight Board's decision to uphold his ban from Facebook and Instagram..