Crete
Largest and most populous of the Greek islands
---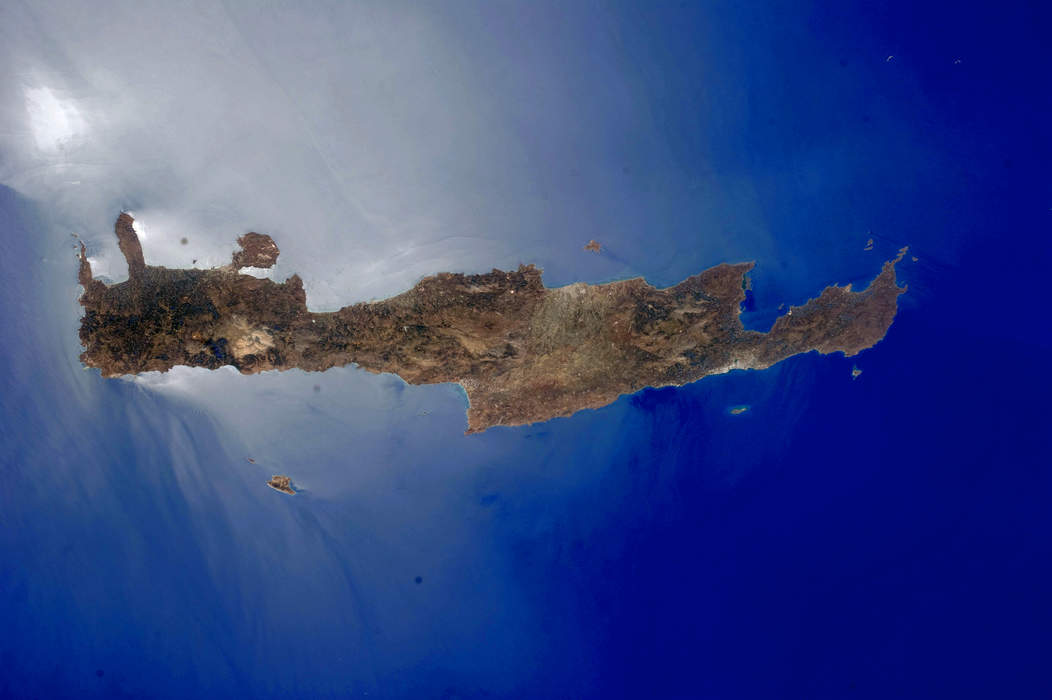 Crete is the largest and most populous of the Greek islands, the 88th largest island in the world and the fifth largest island in the Mediterranean Sea, after Sicily, Sardinia, Cyprus, and Corsica. Crete rests approximately 160 km (99 mi) south of the Greek mainland. It has an area of 8,336 km2 (3,219 sq mi) and a coastline of 1,046 km (650 mi). It bounds the southern border of the Aegean Sea, with the Sea of Crete to the north and the Libyan Sea to the south.
Foreign Secretary Dominic Raab faces questions from Foreign Affairs Committee member Chris Bryant over the timing of his Crete..
The 60-year-old was trying to prevent the boys, aged seven and 10, from being swept out to sea.