Marielle Franco
Brazilian politician and human rights activist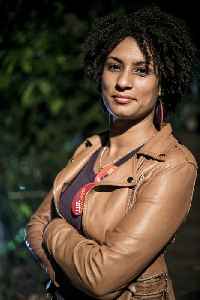 Marielle Franco was a Brazilian politician, feminist, and human rights activist. After earning a master's degree in public administration from the Fluminense Federal University, she served as a city councillor of the Municipal Chamber of Rio de Janeiro for the Socialism and Liberty Party (PSOL) from January 2017 until her death.


Paris names garden after murdered Brazilian activist Marielle Franco
Several hundred people gathered in Paris on Saturday for the inauguration of a public garden in honour of Brazilian city councillor Marielle Franco, who was murdered in 2018 in Rio de Janeiro.
France 24 - Published
Former police officers to face trial in murder of Rio councilwoman
Two former police officers were indicted on Friday on charges of killing Rio de Janeiro councilwoman Marielle Franco and her driver, and will face trial in a crime that shocked Brazilians and human..
Reuters - Published
Two ex-cops charged with killing activist Brazilian politician
By Rodrigo Viga and Gabriel Stargardter RIO DE JANEIRO/BRASILIA (Reuters) - Two former police officers were arrested on Tuesday for allegedly killing a local councilwoman and her driver, Rio de Janeiro..
Firstpost - Published
Brazil police: 2 men arrested in killing of Marielle Franco
RIO DE JANEIRO (AP) - Police in Brazil have arrested two suspects in the killing of Rio de Janeiro councilwoman Marielle Franco and her driver. The brazen assassination of the two on March 14 last year..
WorldNews - Published
Marielle Franco murder: Two Rio ex-police officers held
A year after black Rio councillor Marielle Franco was shot dead, two ex-police officers are held.
BBC News - Published
Two policemen arrested in Brazil over killing of black activist
Two policemen were arrested Tuesday in the killing of Brazilian black activist Marielle Franco, news reports said.
France 24 - Published
Thousands protest on International Women's Day in Brazil
SAO PAULO/RIO DE JANEIRO (Reuters) - Thousands of people, mostly women, took to the streets of several Brazilian cities late on Friday, calling for gender equality and an end to violence against women,..
Firstpost - Published
You Might Like