George Pell
Australian Cardinal of the Catholic Church and convicted child sex offender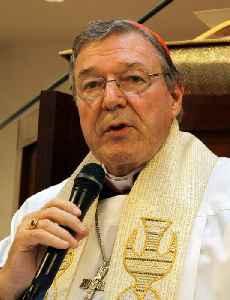 George Pell is an Australian prelate of the Catholic Church and convicted child sex offender. He served as the inaugural Prefect of the Secretariat for the Economy between 2014 and 2019; and was a member of the Council of Cardinal Advisers between 2013 and 2018. He previously served as the eighth Archbishop of Sydney (2001–2014), the seventh Archbishop of Melbourne (1996–2001) and an auxiliary bishop of Melbourne (1987–1996). He was created a cardinal in 2003. Ordained in 1966, he has also been an author, columnist, and public speaker. Since becoming Archbishop of Melbourne in 1996, he has maintained a high public profile on a wide range of issues, while retaining a strict adherence to Catholic orthodoxy on most matters. His views on the environment, and global warming in particular, are inconsistent with scientific consensus, and contradict the positions held by Pope Francis.


'He is not to be pitied': Reliving the Melbourne Response - and Pell's
"Jennifer" and her family knew George Pell. But when she came forward as a teenager to accuse a priest of rape, it was as if he didn't know them.
The Age - Published
Search this site and the web:
You Might Like