Tel Aviv University
Public university located in Ramat Aviv, Tel Aviv, Israel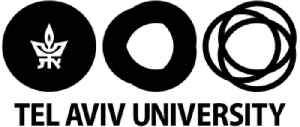 Tel Aviv University (TAU) is a public research university in Tel Aviv, Israel. With over 30,000 students, the University is the largest in the country. Located in northwest Tel Aviv, the University is the center of teaching and research of the city, comprising 9 faculties, 17 teaching hospitals, 18 performing arts centers, 27 schools, 106 departments, 340 research centers, and 400 laboratories.


Israeli Scientists Created The World's First 3D-Printed Heart Made Of Living Tissue
Scientists in Israel have found how to 3D-print a heart using a patient's own cells on Monday, giving hope the technique could pioneer new transplant technology, according to endgadget. "This is the..
WorldNews - Published
Israeli scientists 3D-print heart with human tissue in world first
A team of Israeli scientists at Tel Aviv University 3D-printed a heart with a patient's own cells in a world first, researchers say.
USATODAY.com - Published
Israeli Scientists Have Created The First 3D-Printed Heart With Blood Vessels
According to a report by Huffpost, scientists at Israel's Tel Aviv University claim to have created the world's first 3D printed heart with human tissue and blood vessels. Despite the organ miniature..
Credit: Wochit News Duration: 00:51Published
Neanderthals And Woolly Mammoths May Have Shared Genetic Traits
Woolly mammoths and Neanderthals may have shared genetic traits, according to a study from Tel Aviv University. New research suggests the old adage "you are what you eat" was especially true for..
Credit: Wochit News Duration: 00:32Published
Search this site and the web:
You Might Like