Fontana, California
City in California, United States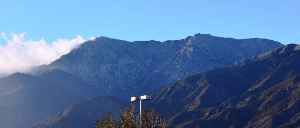 Fontana is a city in San Bernardino County, California. Founded by Azariel Blanchard Miller in 1913, it remained essentially rural until World War II, when entrepreneur Henry J. Kaiser built a large steel mill in the area. It is now a regional hub of the trucking industry, with Interstate 10 and State Route 210 transecting the city from east to west, and Interstate 15 passing diagonally through its northwestern quadrant.


Kyle Busch scores milestone 200th NASCAR national series win with strong run in Auto Club 400
How the Auto Club 400 played out Sunday at Auto Club Speedway in Fontana, Calif.
USATODAY.com - Published
The Latest: Kyle Busch leads early in chase of 200th win
Kyle Busch finished in the lead under caution in the first stage of the NASCAR Cup Series race at Fontana
USATODAY.com - Published
NASCAR Fontana 2019: Schedule, lineup, TV and weather information for Auto Club 400
All the information you need to get ready for Sunday's NASCAR Cup Series Auto Club 400 at Auto Club Speedway in Fontana, Calif.
USATODAY.com - Published
Cole Custer wins Xfinity race at Fontana, denying Kyle Busch
Cole Custer held off Kyle Busch to win the NASCAR Xfinity Series race at Auto Club Speedway
USATODAY.com - Published
SHR, Hendrick gunning for 1st win under new rules at Fontana
Four drivers have earned a victory in the first four weeks of what's shaping up as a competitive NASCAR Cup Series season
USATODAY.com - Published
Dillon wins pole at Fontana after nobody finishes final lap
Austin Dillon won the pole for the NASCAR Cup Series race in Fontana after no drivers completed a lap in the final round of qualifying
USATODAY.com - Published
You Might Like