Spaniards
People native to any part of Spain or that hold Spanish citizenship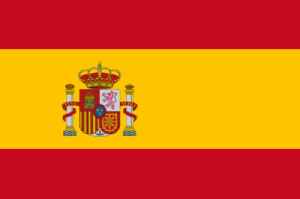 Spaniards, or the Spanish people, are a Romance ethnic group that are indigenous to Spain. They share a common Spanish culture, history, ancestry, and language. Within Spain, there are a number of nationalisms and regionalisms, reflecting the country's complex history and diverse culture. Although the official language of Spain is commonly known as "Spanish", it is only one of the national languages of Spain, and is less ambiguously known as Castilian, a standard language based on the medieval romance speech of the Kingdom of Castile in north and central Spain. Historically, the Spanish people's heritage includes the pre-Celts and Celts.


Rome Masters: 'Exhausted' Dominic Thiem rages at tournament's organisers after suffering defeat to Fernando Verdasco
Rome: World No 4 and last year's French Open finalist Dominic Thiem, blasted tournament organisers for keeping competitors hanging around all day when play was washed out midweek as he was dumped out..
WorldNews - Published
Pep guardiola to be wary of Javi Gracia's Watford ahead of FA cup final
Manchester: Pep Guardiola is aiming to become the first manager to win an English domestic treble when his Manchester City side take on Watford in Saturday's FA Cup final but a fellow Spaniard stands..
WorldNews - Published
Barca look to end Lyon's domination of Women's Champions League
Olympique Lyonnais will try to hold off Barcelona and take a fourth straight title at Saturday's Women's Champions League final
Credit: Reuters - Sports Duration: 01:13Published
Spaniards flock to polls in one of the most closely-contested elections in decades
With five parties in with a chance of being in power, it means Spain is likely to have its first coalition government since the return of democracy in the late 1970s,
Credit: euronews (in English) Duration: 01:45Published
Incumbent Prime Minister Pedro Sanchez casts vote
Spain's prime minister, Pedro Sanchez, casts his vote in Madrid, calling for a clear majority in an election that could lead to deadlock. Rough cut (no reporter narration)
Credit: Reuters Studio Duration: 00:53Published
Young, urbane prime minister awaits Spain
As they prepare to vote in the most uncertain national election in decades, Spaniards can safely predict one thing regardless of political persuasion - that their next prime minister will be young,..
Credit: Reuters Studio Duration: 02:03Published
Search this site and the web:
You Might Like