Latvia
Republic in Northeastern Europe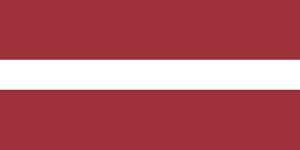 Latvia, officially the Republic of Latvia, is a country in the Baltic region of Northern Europe. Since its independence, Latvia has been referred to as one of the Baltic states. It is bordered by Estonia to the north, Lithuania to the south, Russia to the east, and Belarus to the southeast, and shares a maritime border with Sweden to the west. Latvia has 1,957,200 inhabitants and a territory of 64,589 km2 (24,938 sq mi). The country has a temperate seasonal climate.


UK ranks below Jamaica, Latvia and Ghana for press freedom, global study finds
'Too often steps taken in the name of national security trample press freedom,' says advocacy group on British media landscape
Independent - Published
Corruption scandal casts long shadow over Latvia
A year after closing one of its largest banks for money laundering and the detention of its central bank governor for alleged bribery, Latvia is struggling to deal with the fallout from the corruption..
Reuters - Published
Latvian prime minister discusses growing concerns in the EU
"Populism works only because there's underlying unease," said the former MEP.
Credit: euronews (in English) Duration: 08:02Published
Former VW CEO Winterkorn Charged With Fraud
According to Automotive News, German prosecutors said on Monday they were officially charging former Volkswagen Group CEO Martin Winterkorn in connection with the automaker's manipulation of diesel..
Credit: Wochit News Duration: 00:38Published
Search this site and the web:
You Might Like