Istanbul
Largest city in Turkey
---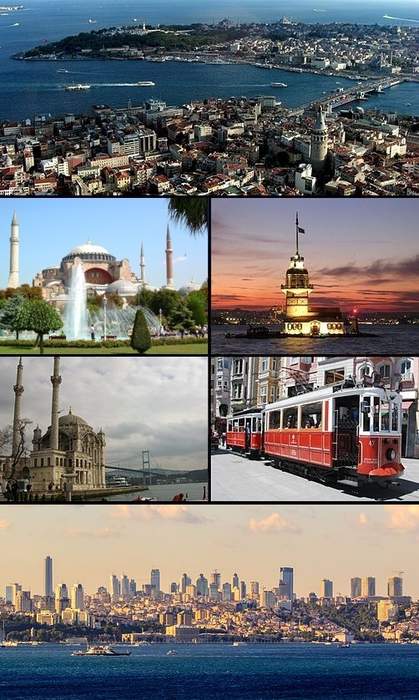 Istanbul is the largest city in Turkey, serving as the country's economic, cultural and historic hub. The city straddles the Bosporus strait, lying in both Europe and Asia, and has a population of over 15 million residents, comprising 19% of the population of Turkey. Istanbul is the most populous European city, and the world's 15th-largest city.
A fire broke out at Balıklı Rum Hospital in Zeytinburnu, Istanbul for an as yet undetermined reason.
It's now set to arrive in Istanbul on Wednesday.