Judi Dench
English actress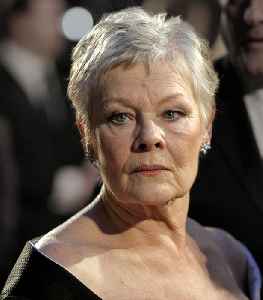 Dame Judith Olivia Dench is an English actress. She made her professional debut in 1957 with the Old Vic Company. Over the following few years, she performed in several of Shakespeare's plays, in such roles as Ophelia in Hamlet, Juliet in Romeo and Juliet and Lady Macbeth in Macbeth. Although most of Dench's work during this period was in theatre, she also branched into film work and won a BAFTA Award as Most Promising Newcomer. She drew rave reviews for her leading role in the musical Cabaret in 1968.


You Might Like
Bid on Sir Peter Blake's artwork in Help the Hungry auction, say Dame Judi Dench and Joanna Lumley
'I'm very glad that maybe my left eyebrow has gone to good use,' says Dame Judi Dench
Independent - Published
Dame Judi Dench becomes British Vogue's oldest cover star at 85
The Oscar-winner says she hopes "a great deal of kindness comes out of this" current global crisis.
BBC News - Published
MOVIE REVIEW: Cats
by Graham Pierrepoint - CATS IMDb Dir: Tom Hooper Starring Francesca Hayward, James Corden, Judi Dench, Jason Derulo, Idris Elba, Jennifer Hudson, Ian McKellen, Taylor Swift, Rebel Wilson 1 STAR..
One News Page Staff - Published
In defense of 'Cats': Critics, keep your paws off this holiday surprise
An opposing view: "Cats," starring Judi Dench, Taylor Swift and Idris Elba, is fully worth your time. Here's why.
USATODAY.com - Published
Why Taylor Swift's 'Cats' Is the Death Knell of the Hollywood Musical
Nothing can prepare you for the faces. You can read a hundred pieces about Cats, director Tom Hooper's adaptation of Andrew Lloyd Webber's beloved-ish musical about cats having a singing..
WorldNews - Published
You have to see Taylor Swift (and Judi Dench's fur coat) in the new 'Cats' trailer
The second "Cats" trailer is here, complete with more Taylor Swift shimmying as Bombalurina and fresh new jokes about Idris Elba and Judi Dench.
USATODAY.com - Published
Taylor Swift and Idris Elba throw some feline shapes in star-studded teaser for Cats The Movie
Taylor Swift stars in the screen adaptation of Cats The Movie (Picture: AP) A behind-the-scenes teaser has dropped for the star-studded Cats The Movie and we're purring (sorry) with excitement. The..
WorldNews - Published